Sportsbooks Split on Refunding Bets on Dustin Johnson Withdrawal
April 7, 2017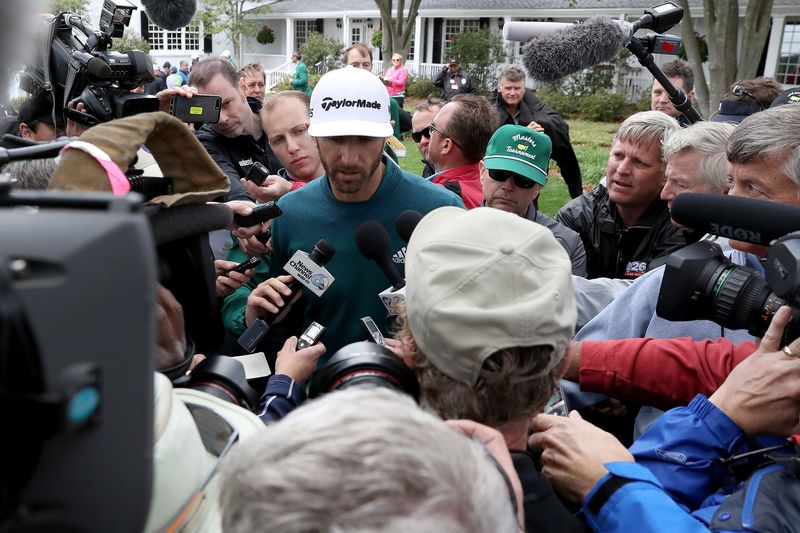 On Thursday, Dustin Johnson arrived at Augusta National's first tee, but withdrew from the Masters before ever teeing off. Because of that some sports bettors were refunded their money while others lost it whether he teed off or not.
The sportsbooks refunding bettors take the belief the bet is off when a golfer does not play, as was the case with Johnson.
However, other sportsbooks said that the lack of one stroke in this year's Masters by Johnson still resulted in a lost bet on the futures board.
At many sportsbooks both online and in Las Vegas, more action was bet on Johnson, currently the World's No. 1 ranked player, than on any of the other golfer in the tournament.
While the sportsbooks that did call the Johnson withdrawal a lost future's bet, they did refund bettors for their prop bets or matchup bets.
However, it is futures bets where big money gets wagered and for those books that look at it that way, no controversy exists by not refunding the bets. They say that futures bets note that every bet is action whether the golfer plays or does not.
Johnson took the most action on futures bets followed closely by Rory McIlroy and Jason Day, while Jordan Spieth was fourth.
However, other sportsbooks take it as being a customer service issue and gave those who bet Johnson their money back.
Other sportsbooks that refunded bets for those taking Johnson said they normally do not refund the bets, but for the past few years have done so for the four majors, as long as the player does not tee off in the first round.
With competition so fierce today in the online sportsbooks industry, many books require golfers to tee off for the bet to be considered action. Therefore, some sportsbooks online refunded their bettors since Johnson never teed off from the first hole on Thursday.
When the news became public that Johnson had fallen down a staircase on Wednesday, he went from the tournament's consensus favorite to dropping below both McIlroy and Spieth.
Following round one, Rory McIlroy was the favorite to win at 11 to 2 on most sportsbooks, while first round leader Charley Hoffman was next at 13 to 2 and Justin Rose third at 9 to 1.