Golden State Continues to Top 2017 NBA Finals Futures Board
April 27, 2017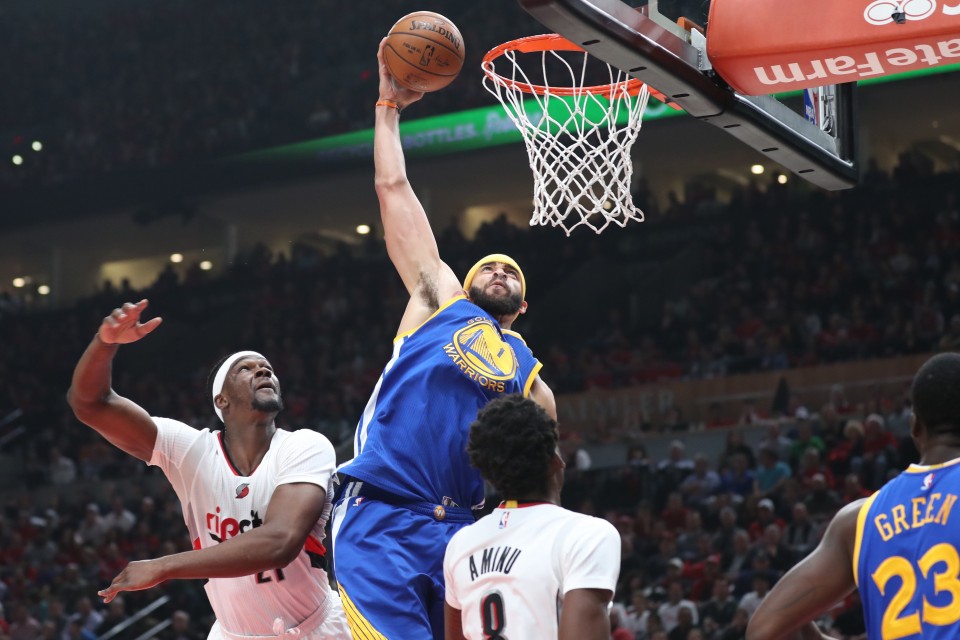 The Golden State Warriors continue to top the futures board for the NBA Championship and looked strong in their first round 4-0 sweep of the Portland Trail Blazers.
On Monday, the Warriors ended their first round series with a 25-point win over Portland. The Warriors won without their head coach Steve Kerr on the bench and tied a record in the NBA by scoring 45 points during the first quarter.
In its past 20 games played, Golden State is 19-1 straight up and 13-3-3 against the spread, despite dealing with a number of injuries to players such as Kevin Durant, Matt Barnes and Shaun Livingston.
The Warriors are winning by a margin of 15.2 points a game during the same 20-game stretch, with their offense being led by Stephen Curry who has hit over 40% of his 3-point shots in 10 of the 20 games.
Over the past three seasons as the No. 1 seed in the Western Conference, Golden State is 12-1 SU while 7-6 ATS during round one.
The Warriors in round two will face the winner of the series between the Utah Jazz and Los Angeles Clippers. Utah is ahead in the series 3-2 after a Wednesday night upset in Los Angeles 96-92.
Regardless of which of the two teams faces Golden State, the Warriors will be a huge favorite to win the series. Last season Golden State played Portland in the second round and opened at -1600 to win the series.
During the past three seasons, Golden State is 20-3 SU while 13-9-1 ATS versus the Jazz and Clippers combined. During the past two seasons, Golden State is 8-3 SU and 7-4 ATS in round two matchups, with two of their three losses outright occurring away from home.
Currently Golden State is anywhere between -175 and -250 on the futures board to win the NBA Finals. That number appears to have little value at this point with the San Antonio Spurs and Houston Rockets still remaining in the West and the Cleveland Cavaliers looking again like champions in the East. The odds will become better when the playoffs reach the conference championships.
Nevertheless, on most online sportsbooks the Warriors are still the most popular bet to win the NBA Finals, with Cleveland a close second.