Arsenal Manager Wenger Blasts Gambling Culture of English Soccer
May 2, 2017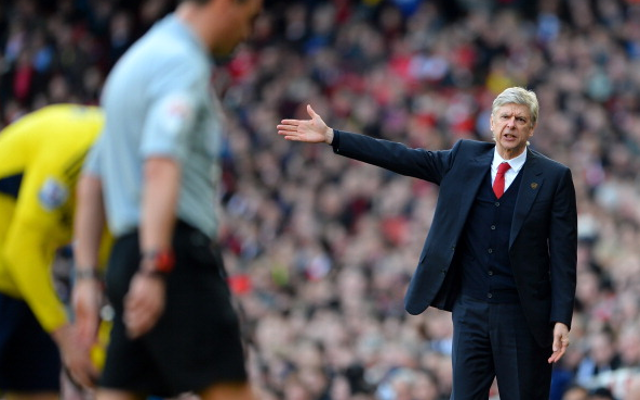 Arsenal manager Arsene Wenger denounced the financial relationship the English Premier League has with sports betting companies that dish out millions of pounds on annual sponsorships.
Wenger's words came only days after Joey Barton a midfielder for Burnley was given a ban of 18 months by the FA, which is the governing body for English soccer, for the player's betting activities.
The punishment handed Barton will likely end his professional soccer career.
Speaking during a press conference prior to his club's loss on Sunday to Tottenham Hotspurs, Wenger seemed as if he agreed with accusations that England's soccer governing body is guilty of being hypocritical due to its ongoing relationship with odds makers.
Wenger told reporters that no one can be shocked or surprised if people, including players bet. If the goal is not to have people drink, added the Frenchmen, then do not sell alcohol. If the goal is no sports betting, then do make sports betting official, as it only incites betting.
Wenger went on to call sports betting a problem in society. He said there are advertisements everywhere for sports betting. Five out of one hundred become addicted.
The Arsenal manager concluded that if you do not want a problem with sports betting then ban it, which he supports.
Arsenal has a number of sports betting partners such as Sportspesa, Tempobet, Paddy Power and Betfair.
British soccer is going through self-examination of sorts following the Barton incident and a number of headlines suggest problems with gambling are many amongst professional soccer players.
Manager Jim Duffy of Morton a club in Scotland said in his opinion sports gambling was a big problem in soccer and that he personally had to bail players out his own players who had found themselves with financial problems, with some even getting mixed up with loan sharks.
Arsenal's Wenger has his own personal reason for disapproving of sports gambling. During the early 1990s he was the Monaco manager and the club finished second behind Marseille on two occasions in Ligue 1 the topflight French professional soccer league
The owner of Marseille, Bernard Tapie, was later discovered to have been bribing officials and opponents to ensure his club's success.