DRAFT Acquired by Paddy Power Betfair for $19 Million
May 11, 2017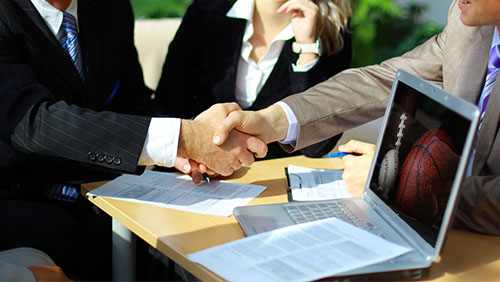 Paddy Power Betfair the powerhouse bookmaker in Europe decided to enter the United States daily fantasy sports market.
The bookmaker announced on Wednesday it acquired daily fantasy mobile app DRAFT for a price of $19 million, with additional cash considerations that could reach as high as $29 million during the upcoming four years.
That total figure will depend upon the performance of the business. Forbes was the first to report the deal between the two.
Last year, Paddy Power, an online bookmaker based in Ireland and known for its offbeat prop bets, merged with the large betting exchange Betfair based in the UK.
The current DRAFT acquisition expands the footprint in the U.S. of Paddy Power Betfair while positioning it for moving forward as more U.S. states begin offering regulated daily fantasy sports with the possibility of eventually allowing traditional sports betting.
CEO at Paddy Power Betfair Breon Corcoran said the company was excited about adding DRAFT to its group and increase its presence further in the U.S.
He added that DRAFT's product is differentiated and the company believes the business, with help from the bookmakers marketing as well as technology expertise will take a big share of the daily fantasy sports market that is undergoing fast growth.
In 2015, DRAFT was launched and its goal was to serve recreational players smaller contests with smaller prize pools.
Contestants are able select rosters through snake drafts rather than the contests that use salary caps, like those that are offered by FanDuel and DraftKings the top two DFS giants.
Jordan Fliegel and Jeremy Levine the Co-CEOs at DRAFT will remain and operate the company. They will have access to the technology and marketing capabilities offered by Paddy Betfair.
DRAFT will double its workforce to 20 from its current 10, said Levine and will apply for new licenses for DFS in Virginia, Indiana, Missouri and Colorado, four of the 11 states that have legalized FS over the past few years.
DRAFT operates at this time in 39 of the 50 U.S. states. It is expected by Levine that he will spend at least 100 times more on marketing following this deal than he did during the last NFL season.
It is estimated that daily fantasy sports took in entry fees of over $3.2 billion during 2016.