Betting Trends for NBA Finals Game 3
June 6, 2017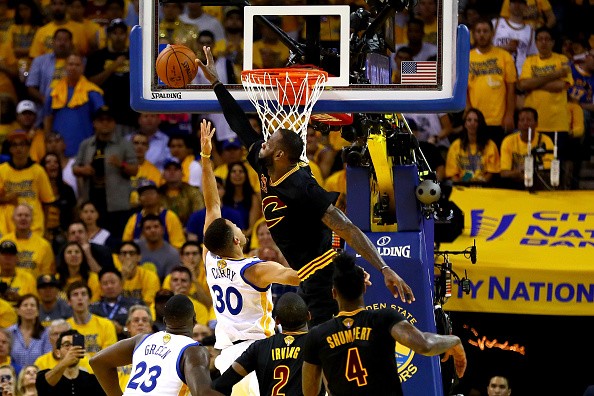 The NBA Finals continue Wednesday at Quicken Loans Arena in Cleveland with Game 3 between the Golden State Warriors and host Cleveland Cavaliers. The Warriors easily won Games 1 and 2 to take a 2-0 lead in the best of seven series.
However, Cleveland is returning home to the confines of its home court in front of its home fans and the outcome could be much different than the first two games of the series.
Here are some betting trends for Game 3 of the 2017 NBA Finals to consider prior to making your wager for the game.
The home team is 12-8 straight up for Game 3 over the past 20 NBA Finals.
The past three teams to lose Games 1 and 2 during the Finals have returned to win at home in Game 3. Those teams were the 2008 Los Angeles Lakers and the 2015 and 2016 Cavaliers.
The OVER has cashed in three of the last four NBA Finals' Game 3. The point total for Game 3 on Wednesday is 226, which is 20 points above last year's line for Game 3 of 206 total points.
This postseason, Golden State is a perfect 14-0 SU against opponents the Portland Trail Blazers, Utah Jazz, San Antonio Spurs and the first two games against Cleveland.
During the playoffs, Golden State is a perfect 6-0 SU and against the spread this year.
During the playoffs this season, Cleveland is 2-1 SU as well as ATS in three previous Game 3s. Cleveland beat Golden State in Game 3 in each of the last two NBA Finals with both games on Cleveland's home court.
Overall, the Cavaliers are 5-1 SU while 2-4 ATS during the playoffs this season on their home court.
Last season Cleveland routed Golden State in Game 3 120-90, while in 2015 the Cavaliers won a much closer Game 3 by 5 points 96-91 over Golden State.
One big difference this season is the acquisitions made by both teams from last season following the NBA Finals to now favor the Warriors thanks to their acquisition of superstar Kevin Durant, who has proved to be a big factor in both Games 1 and 2.