Will Cavaliers and Warriors Meet in Fourth Straight Finals?
July 1, 2017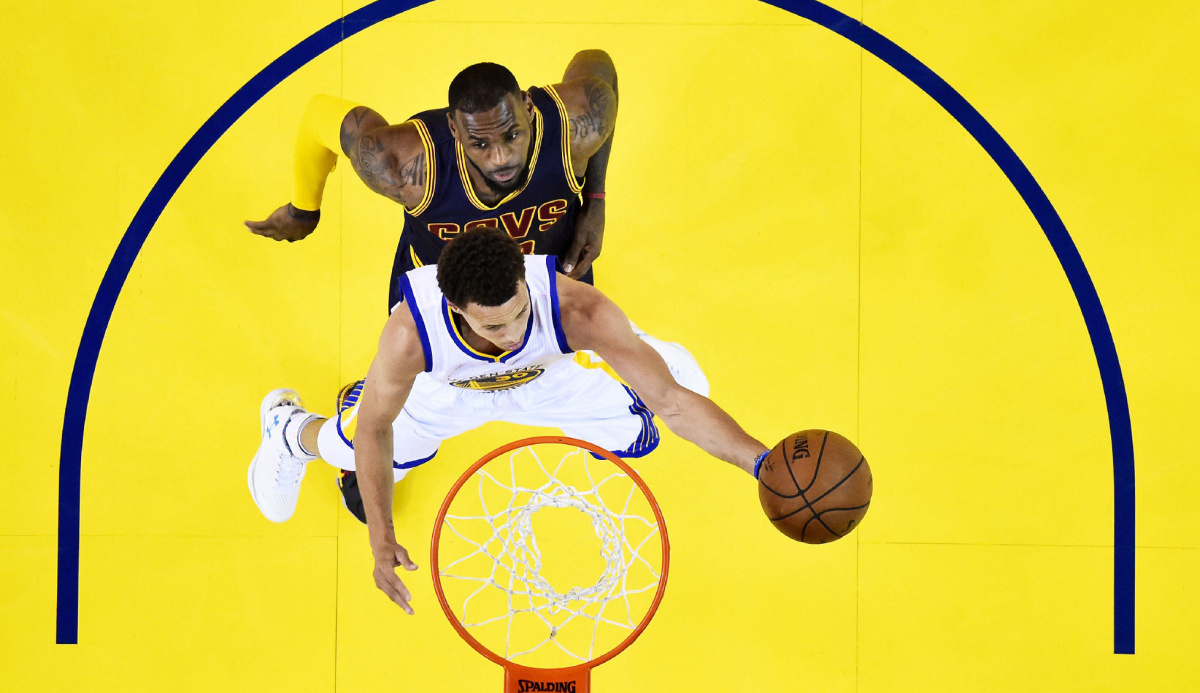 The talk of late in the NBA has been centered round the Houston Rockets acquisition of Chris Paul and the pending free agency market that begins this weekend.
However, sportsbooks have released their futures odds for a matchup between the Golden State Warriors and the Cleveland Cavaliers in the 2018 NBA Finals. The two rivals are what every other NBA team is compared to. The two have played against one another in three straight NBA Finals.
Therefore, sportsbooks have released futures odds on the two talented teams meeting once against for the NBA title next season.
One online sportsbook has the odds of the two teams meeting in a fourth straight NBA Finals at +165, while the No option for that bet is now at -190.
Unless Cleveland's LeBron James goes elsewhere to play, which is always rumored about each time he is due to sign a new contract, it is hard believing any other team in the Eastern Conference can knock off the Cavs to play in the NBA Finals.
Of course, the Boston Celtics were the No. 1 seed during the recent playoff season in the East, but need a few more pieces to become true contenders against the talented Cavaliers.
Other possible contenders such as the Washington Wizards, Toronto Raptors and Atlanta Hawks also lack the deep talent needed to knock off the Cavaliers in a best of seven series.
When Kevin Durant joined Golden State after the end of the 2015-16 season, odds makers made the Warriors the favorite to dethrone the Cavaliers in 2016-17 and that is just what they did.
As long as Durant, Stephen Curry, Draymond Green and Klay Thompson are playing together at Golden State, the team will always be the strong favorite to win the West.
Houston has decided to change that with its acquisition earlier this week of All-Star Chris Paul from the Los Angeles Clippers.
Other big names could soon change teams with free agent starting. The signing of big names, such a Blake Griffin could once again change the outlook for the NBA Finals, but for now odds makers like the idea that the Cavaliers and Warriors will play for a fourth straight NBA title in June of 2018.