Where Will LeBron James Play in 2018?
July 28, 2017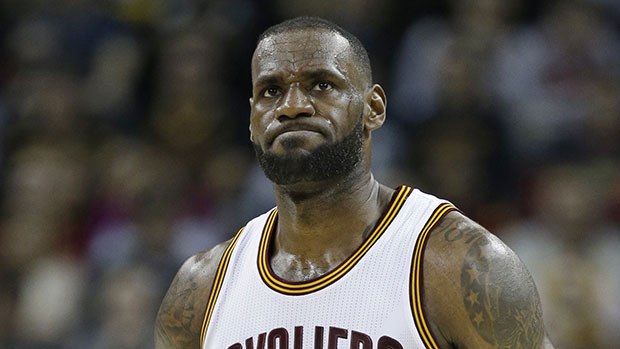 Anyone, who follows the NBA or for that matter that reads the sports page, will know that Kyrie Irving wants to be traded from the Cleveland Cavaliers. His request would leave a sizable hole on the Cavaliers roster considering he was second on the team in scoring, assists and steals.
However, Cleveland's favorite son, LeBron James could also leave the team at the conclusion of the 2017-18 season and that casts even a bigger shadow over the city than the request made by Irving.
Things have not gone well for the Cavaliers organization since the team lost the NBA Finals in June to Golden State. First the team could not come to an agreement on an extension for general manager David Griffin so he left, and then Irving's request for a trade put the franchise into further turmoil.
That has brought the future of James to the forefront more than at any time prior. Odds have been released by sportsbooks as to where James will be playing when the 2018-19 season starts after becoming an unrestricted free agent at the conclusion of next season.
The betting favorite is Cleveland at 5 to 2, with the second shortest odds going to the Los Angeles Lakers at 3 to 1, followed by the Boston Celtics at 7 to1, and the Houston Rockets and San Antonio Spurs at 10 to 1 to round out the top 5.
When James returned in 2014 to Cleveland following a pair if NBA titles won in Miami with Chris Bosh and Dwayne Wade, it was thought initially as the final place he would play in the NBA.
However, in this league nothing is certain or forever, so James leaving Cleveland is a very good possibility following next season.
Many pundits believe that if Irving does leave and that looks imminent then the Cavaliers will find enough talented in a trade to convince James to remain with the club to win more NBA titles before he ends his Hall of Fame career.
At the same time, other basketball insiders see James going to the spotlights of Los Angeles and Hollywood and helping to bring back fame and glory to a Lakers franchise that has struggled the last few years.