CEO at Paddy Power Betfair Resigning, Shares Take Plunge
August 10, 2017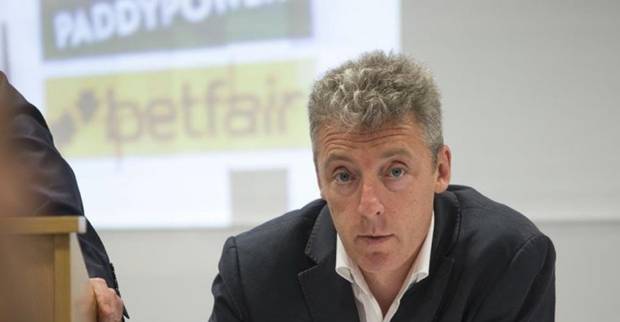 Earlier this week Paddy Power Betfair announced that its CEO unexpectedly decided to step down only approximately 18 months after the world's largest online betting business was created in a merger of more than £5 billion.
The online betting giant has experienced an unlucky run of events the last year. Its misfortunes begin when the book bet against Donald Trump becoming U.S. President. That caused a loss of more than $6.5 million in the presidential election alone.
On Monday, the company released a statement that said Breon Corcoran, who is 46 and has worked 16 years in different senior roles with the company as well as its predecessor businesses, would be stepping down as the CEO.
The statement added that Peter Jackson, who is 41, would be replacing Corcoran. Jackson has been the CEO of Worldpay the payments group for five months. He joined Betfair in 2013 as one of its non-executive directors and since has bene on the combined betting group's board.
Corcoran is highly regarded within the sports betting industry as one of a small number of senior executives to have foreseen disruption caused by the increase of betting online.
He was considered the driving force behind the Betfair and Paddy Power merger, which was completed during February of 2016.
That move sparked more consolidation across the gambling industry. In 2016, Gala Coral and Ladbrokes merged, while Sportingbet owner GVC Holdings took over Bwin.party after it out bid 888 Holdings.
An analyst in the betting industry said that Jackson's resume contains all the right things to be the head of the group.
However, the analysts added that overall Corcoran leaving will surprise many; particularly due to the merger integration not yet being completed.
However, the departure of such an influential top executive never is perfect. Paddy Power Betfair shares were down by close to 7% in early London trading on Monday.
Corcoran said his decision to begin searching for his replacement had been triggered late in 2016 after he had told members of the board about his desire to search for other opportunities not in the gambling sector.
That led the company to initiate an executive search through Spencer Stuart to find a successor.
The book posted a profit before taxes this week of $133.1 million. That was up from a loss of $59.6 million for the same time last year.