Betting Trends Point to the OVER in Raiders and Titans Matchup
September 8, 2017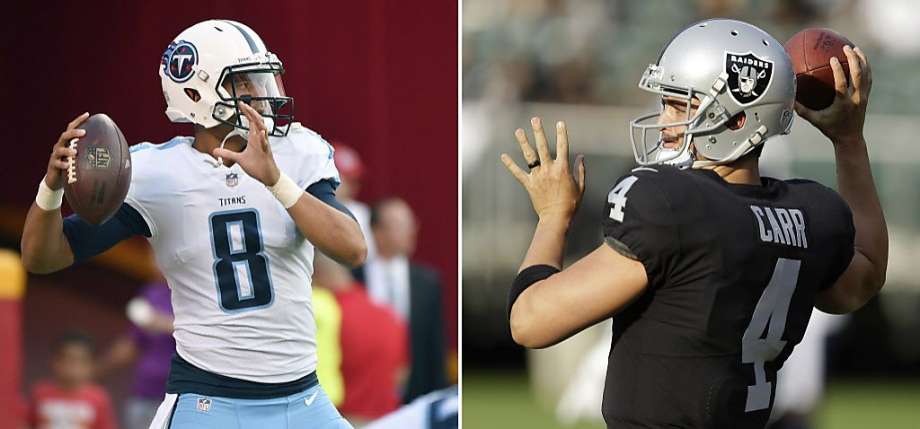 For most NFL fans scoring is what makes the game so exciting. If you are one of those type fans you and an over/under sports bettor as well, then Sunday's Week 1 matchup between the Oakland Raiders and Tennessee Titans is the perfect matchup for you.
The game will feature two of the NFL's best young talented quarterbacks with two teams with high expectations entering the season.
Both teams finished second in their respective divisions last season, as they both were on the short end of tiebreakers with teams having the same records. Oakland finished 12-4 as did Kansas City in the AFC West, while Tennessee finished 9-7 as did Houston in the AFC South.
The teams have played head to head on 49 occasions with Oakland having won 29, including the past two. Last season, during Week 3, the Raiders defeated the Titans 17-10.
Oakland starting quarterback Derek Carr can put up points on the board quickly with his strong arm. Last season his two favorite targets were Michael Crabtree and Amari Cooper and both return.
Last season Oakland averaged 25.3 points per game, which was No. 9 in the league.
Tennessee is led by its talented quarterback Marcus Mariota, who has become a team leader and one of the most accurate passers in the game. Mariota is fully recovered from a late season injury last year and the addition during the offseason of Corey Davis and Eric Decker at wide receiver will add to the weapons Mariota has at his disposal.
Add in the running back tandem of DeMarco Murray and Derrick Henry who combined for over 1,700 yards and 14 touchdowns on the ground and Tennessee is expected to score often.
Last season, the Titans averaged 23.8 points per game, which was No. 14 in the NFL.
Betting trends also favor a high scoring game. The OVER has cashed in 6 of the past 7 Oakland games during September and 7 of its past 10 season openers.
The OVER has cashed in 7 of the past 10 Oakland games overall and in 6 of the past 10 Tennessee games.
The OVER/UNDER for this game is currently sitting on 50.5. With Carr and Mariota under center in this game, points could come early and often.