Must Bet Games for NFL Week 4
September 26, 2017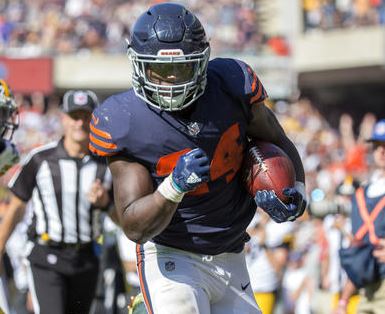 We are 3 weeks into the 2017 NFL season, and we can all agree that it has been a bit of a strange one so far. The teams perceived to be favorites to win the Super Bowl this season are not exactly showing their best stuff through the opening 3 weeks, and the parity in the league looks to be stronger than ever before. Sure, there are a few teams who look as bad as expected, but for the most part, picking winners every week is getting tougher. The Monday night game will finish off Week 3 of the season, after which we can start looking ahead to our NFL odds for Week 4. There are some very interesting games on the schedule this coming weekend, so let's look at the match-ups that might be worth dropping some money on. (If you're looking for more information on these and other games, visit MyBookie.ag).
Chicago Bears vs. Green Bay Packers
It was expected that the Bears would be the cellar dwellers in the NFC North, and while they are there right now, things could be very different. Chicago were unlucky not to topple the Falcons in Week 1, and are coming off a shocking OT win over the Steelers.
They have proven to be competitive against the better teams in the league, although those performances have come at home. It'll be another tough one this coming Thursday night when they head to Green Bay to face a Packers team that had a big come from behind OT win over the Bengals in Week 3.
Pittsburgh Steelers vs. Baltimore Ravens
These two teams are once again going to be battling it out for AFC North supremacy, and both will be looking to make amends for poor performances in Week 3. The Steelers delivered a sloppy performance filled with penalties and critical errors in Chicago, and frankly deserved to be on the losing end to the Bears.
Their performance was nothing compared to what the Baltimore Ravens delivered in London. Joe Flacco was hooked, managing only 28 yards of passing, as the Ravens were totally shelled by the Jacksonville Jaguars.
Tennessee Titans vs. Houston Texans
As you can see, there is a bit of a theme to this week's must bet games, as they are all divisional match-ups, thus far. The Tennessee Titans are sharing the lead in the AFC South after a magnificent road win in Seattle, and this weekend will see them travel once again, this time heading into Houston to face the Texans.
Houston will feel aggrieved that they are 1-2 instead of 2-1, as they came within a few seconds of delivering a surprise win over the New England Patriots in Week 3. I think this is one of the better match-ups of the coming week, especially if these two play like they did over the weekend.
Click Here for More NFL Betting Lines
LA Rams vs. Dallas Cowboys
The feeling coming into this season was that the LA Rams were once again going to struggle to put many points up on the board. That has not been the case, as QB Jared Goff has suddenly found his feet, and Todd Gurley is making ridiculously regular visits to the end zone.
The Rams look legitimately good through the first 3 weeks of the season, but they will be in for a stern test against a Dallas Cowboys team who took a fair bit of heat after getting totally blown out and looking disinterested in Week 3. The complaints in Dallas will get a whole lot louder if the Rams can go in there and get the win.
Oakland Raiders Vs Denver Broncos
The AFC West looks as though it's going to be a drag out, knock down battle this season, and this match-up between the Raiders and Broncos may well help set the tone for what is to come. Both teams are coming off very disappointing losses in Week 3, and will be looking to establish themselves atop the division with a win. The Broncos are always tough to beat at Mile High, but if any team is equipped to go into that hostile environment and come away with the win, it would almost certainly be the Raiders.