Mystery QB Game has Oddsmakers Guessing
November 15, 2017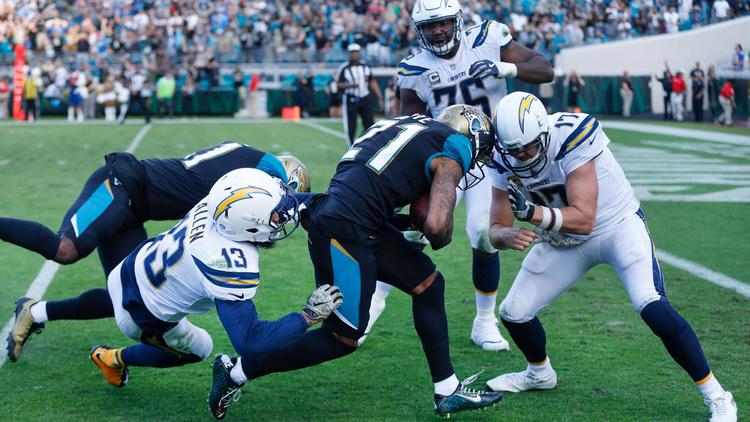 The upcoming NFL game of the Buffalo Bills visiting the LA Chargers is very unique. It is the first game in a while where at the very start of the week there was question about who would be the starting QB on both sides.
Chargers quarterback Philip Rivers has been placed in the NFL's concussion protocol, head coach Anthony Lynn announced Monday. Rivers is an NFL "iron man" having not missed a game since taking over the Chargers QB spot in 2006. His backup is Kellen Clemens.
Clemens is a journeyman QB that has had mild to moderate success in the past. But, he has thrown just 10 NFL regular season passes in the last four years. There is a strong chance he may start for the Chargers this weekend.
Over at the Buffalo Bills camp, there was grumbling Monday that the head coach and GM were not happy with the play at the QB position. Starting QB Tyrod Taylor as not played great as of late and the Bills are on a two game losing skid, the first of which was against hated division foes The NY Jets. The Bills announced earlier today that they will indeed start rookie fifth round draft pick Nathan Peterman. To many this seems like an out of nowhere decision but if you watched last week's game, Peterman came in and had some success the last half of the game after Tyrod Taylor was benched. Tyrod went 9-18 for 56 yards and an INT. Peterman was 7-10 for 79 yards and a TD.
More About Peterman
Peterman was a college player who started his college years at Tennessee but after two years of playing minimal time, he transferred to Pitt. He started his last two years of college eligibility at Pitt and showed great skill. He threw for 20 TDs and 8 INTs his Junior year and for 27 TDs and only 7 INTs his senior year. He was drafted in the fifth round by the Bills.
As I am writing this the spreads for this game are being reissued. To start the week the spread was issued at LAC -3.5. This was when it was looking like Tyrod Taylor/Philip Rivers. The spread just now resumed but has moved a point. LAC is -4.5 and the total is 43.5.
It appears the early bets are on Buffalo taking in about 70% of the public money. I would expect that number to balance out as the week progresses.