Baker Mayfield is Overwhelming Favorite to Win Heisman Trophy
December 8, 2017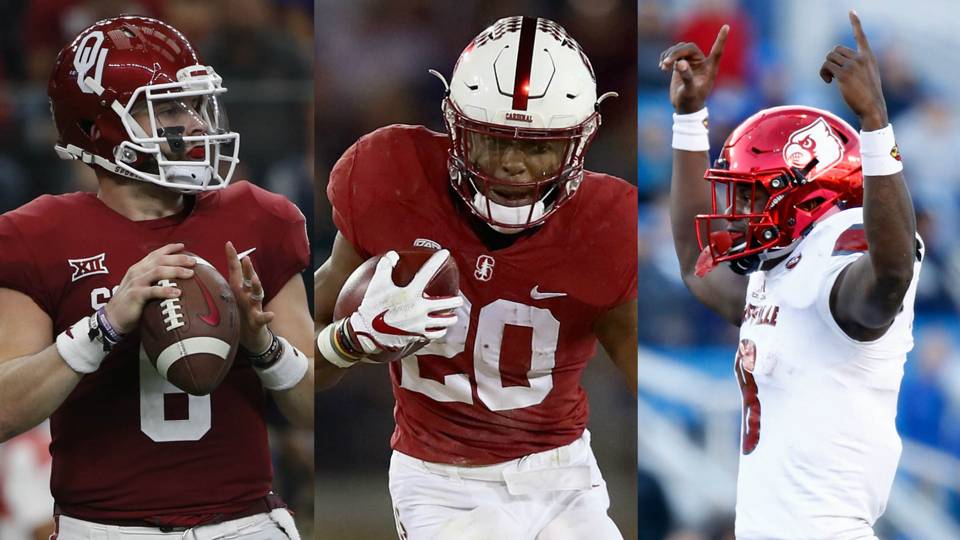 Earlier this week, the three finalists for the Heisman Trophy were announced and one will walk away Saturday night with the coveted award for the top player in college football.
The three finalists announced were Oklahoma QB Baker Mayfield, Louisville QB Lamar Jackson and Stanford RB Bryce Love.
While the ceremony will give each of the three well deserved time in the spotlight, most football pundits, fans and odds makers feel Mayfield will be the runaway winner.
As of Friday morning, Mayfield was -15000 to win while Jackson was +4000 and Love +5000. Of course, the odds vary depending upon the sportsbooks you look at.
Here is a short breakdown of each of the three finalists:
Baker Mayfield
Mayfield is returning as a finalist for the Heisman Trophy for the third time in his college career. Despite having a brush with the law during the offseason and some controversy on the field this year for his antics, the combination of Oklahoma's success and the impressive statistics he has posted this season has made him the overwhelming favorite.
Mayfield finished the season with 4,340 yards passing, 41 touchdowns and just 5 interceptions. For his college career, Mayfield threw for 14,320 yards, 129 touchdowns and 29 interceptions and he has at least one and possibly two more games to play with his team reaching the College Football Playoff.
Lamar Jackson
Jackson won the 2016 Heisman Trophy, but will come up short this season. Just like last season, Jackson was a dual-threat at quarterback for the Cardinals throwing for 3,489 yards, 25 touchdowns and 6 interceptions while adding another 1,443 yards rushing and 17 touchdowns on the ground.
However, this season Louisville was not as competitive as last season and the spotlight left Jackson and was focused on Mayfield.
Bryce Love
Love becomes the sixth Stanford player to be named a Heisman Trophy finalist since 2009. Nagging injuries down the stretch limited Love and without the injuries he likely would have finished the season with over 2,000 rushing yards as he sat out one entire game in October.
However, he finished the season with 1,973 yards rushing and 17 touchdowns.
In all likelihood, Mayfield will win, with Jackson taking a close battle for second over Love.