TNF Broncos at Colts Free Pick
December 13, 2017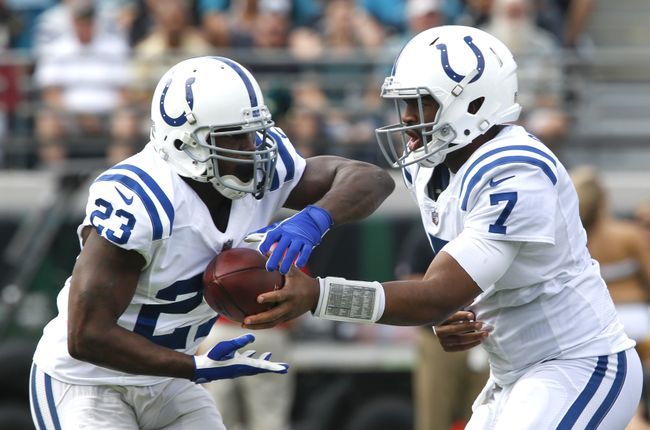 When handicapping a game you should never go into it with an idea of who you already like. Pull up your stats sheets, clear your mind and start writing. To give yourself an honest shot at winning you should discover who will cover while you are taking notes, or in my case, writing an article. Breathe deep…. breathe out… clear your mind… and begin:
Thursday Night at 8:25 PM EST the Denver Broncos (4-9) visit Indianapolis to take on the Colts (3-10). Neither team has a chance at the playoffs so this game will be for entertainment purposes only. But don't think these teams have nothing to play for. Players love to win and every good play a player makes helps improve his stock when it comes to contract negotiations.
The Colts lost a heartbreaker in the blizzardy conditions of Buffalo NY in OT last week. They are 6-7 against the spread this season. They allow 27 points PPG while only scoring 17. Head to head they freaking own Denver. The record is 8-2 straight up and an amazing 9-1 ATS the last ten games vs Denver.
The Broncos put the smack down on the Jets last weekend. The Jets couldn't get anything going. The team passed for just 60 total yards and rushed for just 59. It is no surprise that with those yardage totals they weren't able to score a single point and the Broncos smashed them 23-0. Does this mean the Broncos once golden defense is back on track? Maybe.. but it is impossible to tell after just one great performance. The week before the Dolphins hung 35 points on the Broncos, albeit they did not all come from the Dolphin's offense. The Dolphins scored on them via pick 6 as well.
The spread has Denver favored by 2.5 points and the total is 40.5.
How we think it will play out
The public is betting on this game pretty heavily already and has been betting the Broncos to the tune of 68% of all tickets. Colts QB Jacoby Brissett really seems to be coming into his own as QB and should make some plays when push comes to shove. I don't see a barn burner here but there are several factors pointing me to TAKE THE COLTS +2.5. 1) The Colts own Denver ATS and SU. 2) The public is on Denver. 3) Denver has only played one good game lately. 4) The Colts won last week at Buffalo if not for a holding call on the 2 point conversion at the end of the game. I do not believe that loss deflated them. They are 3-10 and they know it. But they are not bad. They will be playing at home for pride (as much as I hate using cliches) and are getting points. Take the Colts.