Sugar Bowl Free Pick: Alabama vs Clemson
January 1, 2018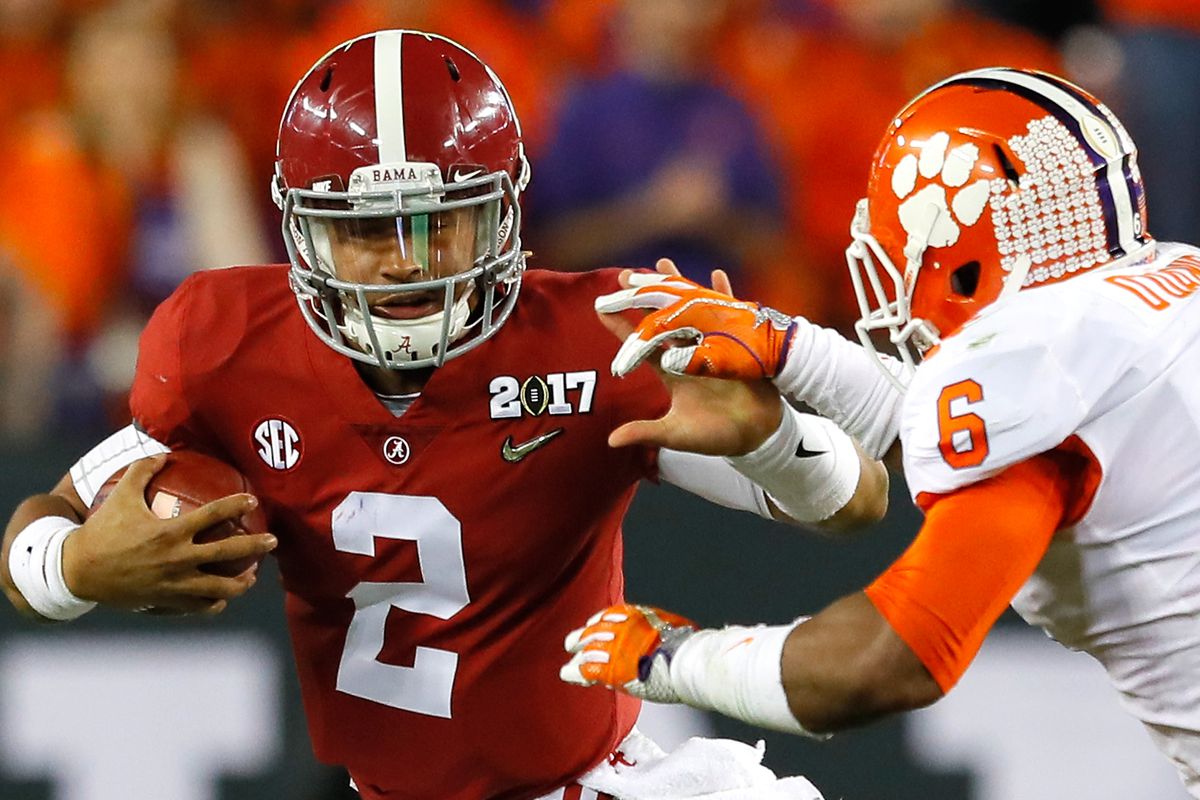 This write up contributed by John Rothschild of SafestWagering.net. Check out his top selling football handicapping book Football Betting Made Easy.
Clemson's only loss was to Syracuse. It may have been due to:
* Overconfidence
* Traveling on a short week -or-
* Just a bad game
They regrouped and pushed against Georgia Tech in their following game. Most teams following a similar loss, just do not cover.  Last year they had the same situation, losing to Pittsburgh and then winning the national championship.
Some things to look at:
1) Clemson covers: If you're a fifth year senior, there's a chance you've covered in all of your bowl games.
2) Both teams have great defenses.
3) There's no DeShaun Watson, but Kelly Bryant has completed 67.4% of his passes.
4) Jalen Hurts is back for his 2nd year, and completed at a lesser rate of 60.8%,
but has only thrown 1 interception all season.
5) The biggest possible difference: Depth at skill positions. Every season Alabama reloads with some of the best talent in the country. But…. take out receiver, Kelvin Ridley, and 2nd place goes to Jerry Jeudy with only 13 catches and 244 yards.
6) Alabama is always over-bet because they're well……. Alabama.
I like the Clemson Tigers +3.5 (You may have to wait for it.
(Avail. at 4 sportsbooks, including Heritage, which often moves first.)