The Atlanta Falcons Vs. The Los Angeles Rams Free Pick
January 4, 2018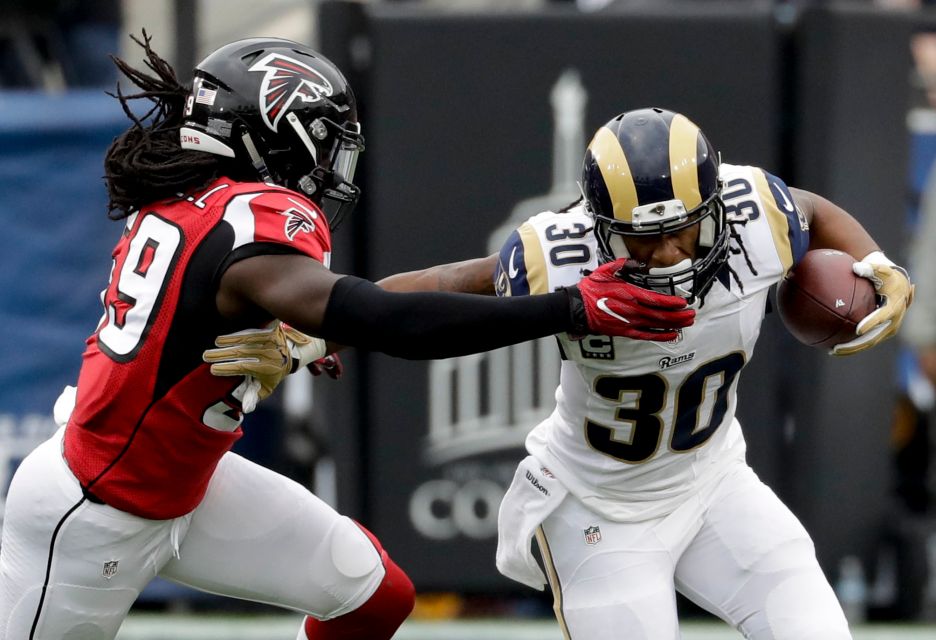 It's midway through the 3rd quarter in last year's Super Bowl. The Falcons are leading the New England Patriots 28 to 3. Four weeks prior, the 4-12 Rams were just capping their season with a 7 game losing streak. Their top pick in the draft looked like a mistake.
If I told you that the majority of Atlanta's roster would stay the same for 2017 and that somehow the Rams made it into the playoffs with:
The same quarterback (Goff)
A running back (Gurley) who only averaged 3.2 yards/carry in 2016, and….
A leading rookie receiver (Kupp) who played at Eastern Washington
Who would you choose to win this game?
How about the Rams, who I think should also cover.
The line opened up lower than I expected and quickly got bet to the Rams -6.5. It's now available at 5 books at -6.
Last week the Falcons beat a Carolina team whose:
Leading rusher didn't play
Had an injury report filled with almost every wide receiver
Quarterback has talent, but didn't show it on Sunday
Turnover ratio for the game was -3
Last year the Rams had a capable defense, and a poorly run offense. They get rid of Fisher, and bring in 31 year old Sean McVay. Add in Wade Phillips as your DC and you get a big difference.
After mid-season, the Rams were especially impressive at home.
They did lose two games:
1) The last of the season to the 49ers, without many starters.
2) To the then leading Super Bowl contenders, the Eagles with Carson Wentz.
Los Angeles still managed to score more points (35) against Philly than any other team in the league.
It's a big number, and hopefully the big money is right.
I like the Los Angeles Rams -6
1 of 4 selections for this weekend by John Rothschild:
safestwagering.net