Some NBA Trends to Consider
January 23, 2018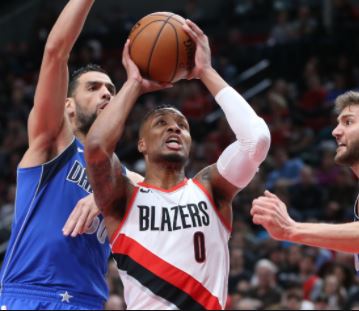 When it comes to betting on any sport, there are a ton of stats and trends to consider. At the end of the day, the most important stat is if a team covers your bet or not. The ATS stat is an important one no doubt. In this article we are going to point out a few games that are upcoming that feature ATS studs vs. ATS duds.
Sacramento at Orlando
Tonight, 7:00 pm EST
Orlando has covered 6 of their last 10 games played, which doesn't qualify them as a stud but they cover a lot more than Sacramento who has covered just three of their last ten. Orlando is -7 at home in this game and there is some value to be had here. Sacramento seems like they can't pull together a straight up win to save their lives. Orlando, on the other hand, just beat Boston and only lost to The Cavs by one point.
Brooklyn Nets at Oklahoma City Thunder
Tonight, 8:00 pm EST
Brooklyn has covered 7 of their last ten games. They are visiting the Thunder who have only covered 5 of their last ten. OKC is no dud, but they are not playing as well as the sports betting rankings have them being. OKC is -10 in this game. It is worth noting that Brooklyn is 7-3 ATS vs OKC last the games head to head (6-4 SU)
Minnesota at Portland
Wednesday 1/23/2018, 10:00 pm EST
Portland has covered just 4 of their last ten games played. Minnesota is covering at a higher rate. Minnesota bettors have cashed on 7 of the last ten. There is no line out yet on this game at the time of me writing this but that shouldn't matter to you if you get the spirit of this article. You should consider taking Minnesota no matter what it is.