William Hill Prepared for U.S. Market
February 27, 2018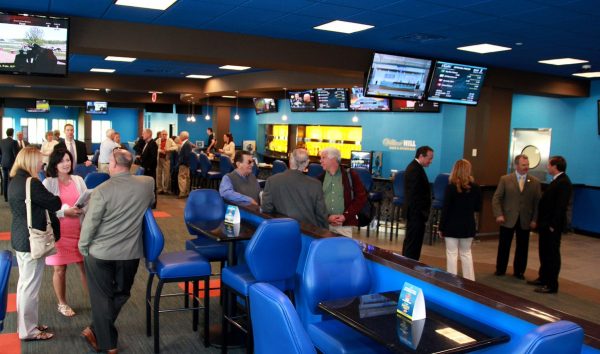 Events are moving fast on the state and federal level and it certainly appears the availability of sports betting in The United States will be growing considerably. States are already partnering with companies to be able to "throw the switch".
One company that is already in the US market is UK based William Hill (SBA Raing A). They have hundreds of outlets in Las Vegas and already have an operation with the Delaware Sports Lottery in which they provide risk management solutions.
Their US operations are up 29% over the previous year and their operations are up 9% overall . They are already somewhat positioned in New Jersey. The bar and horse racing outlets in Monmouth Park already carry the William Hill name. Converting these operations to sports betting will not be hard to do.
William Hill CEO Philip Bowcock:
"William Hill begins 2018 in a stronger position after a year of significant change for the business. … We are a leader in sports betting in the US and are well positioned to benefit should more states start to regulate if the pending Supreme Court decision is positive.
"Looking ahead, we will invest in more innovation in Online and our omni-channel platform, as well as in the US to ensure we can unlock its full potential at the right moment. A key pillar of our strategy moving forward will be to act in a sustainable way. While it is imperative that the gambling sector as a whole embraces this, there is no doubt that leading brands like William Hill must play a key role in setting the right standards and taking greater account of all our stakeholders. In the months ahead we will be taking a number of steps as a matter of urgency to ensure that we embed this approach in our business for the long term."