What Sports Betting Means for Las Vegas
March 19, 2018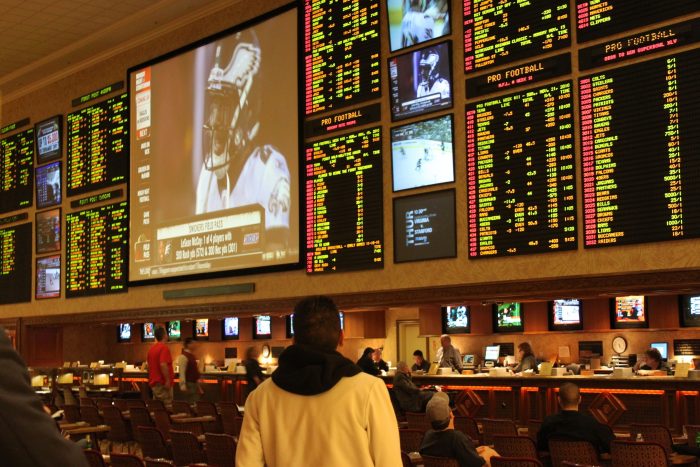 For many years the famous Las Vegas Strip has been a place where people were coming to, looking for the promise of great riches and thrills of excitement. The location is known throughout the country from casino games entertainment and related activities. Among them is betting on sports, although it is certainly not the first thing that comes to mind. The question of its significance for the whole state however, still remains.
Readers may remember how recently, here at sportsbookadvisor, we were wondering about sports betting industry in Las Vegas, and how this particular part of gaming experience in Nevada will turn out to be, once it becomes fully legalized and regulated. We have argued that because it is not too big of a section when it comes to earning money, it will not have any devastating impact on the overall business side, and Vegas' establishments and resorts will continue to be a desired destination for tourists interested in gambling. While this opinion did not really change, we certainly think that maybe the whole concept deserves a second thought, or at least some additional follow up.
Information at PokerNews and other betting sites reports record breaking numbers for sports wagering in the Silver State. It may be true that, as far as total revenue numbers go, they still happen to be just a small portion of all gaming incomes, but that doesn't mean they are, or should be, by any means neglected. According to Nevada Gaming Control Board, 2017 was the greatest year ever for sports betting, resulting in some all-time best: $248.8 million in total winnings and $4.68 billion dollars wagered. Both figures improved from last year. In fact, it has been 8th consecutive year when overall amount of money put in by bettors increased. Hence, we can observe an interesting trend.
The state of Nevada has a relatively long history of legal sports wagering, which makes it perfect subject for all sorts of testing and data analysis. An evolving part that betting plays in all Nevada gaming industry can be easily noticed thanks to special summary report from January 2018. UNLV Center for Gaming Research put together the data extracted from Nevada Gaming Control Board Gaming Revenue Reports, ranging from 1984 to the most recent calendar year. This short sheet list is available here.
Sports betting may not be the true center of attention but it is a substantial piece of business which, in general, is doing quite well. Maybe Vegas' position will weaken in time, if or when gambling will become legal throughout the United States. Following few months may turn out to be crucial in this situation, as we steadily approach final decisions (Supreme Court ruling) about the notorious New Jersey's case. Meanwhile, although there are no real indications of the legal processes being shifted towards the opposite side, congresswoman Dina Titus decided to take some preventive action, asking federal government to preserve online wagering. By writing to Deputy Attorney General Rod Rosenstein the politician wanted to secure Justice Department ruling from 2011 that left the matter to individual states.