Betting History – The Chicago Black Sox Scandal
March 21, 2018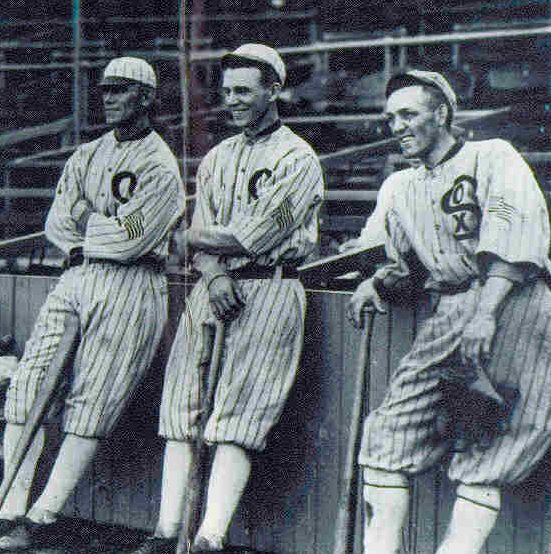 Many of you old timers know all about the Black Sox scandal of 1919. It is the most famous "fix" in baseball history. It put sports betting and fixing bets in the national spotlight.
I was reminded of it today when watching a classic movie Godfather II. The character Hyman Roth starts discussing how he loves American sports and watching a football game in the afternoon. He says he loves football and baseball.  "I loved baseball ever since Rothstein fixed the World Series in 1919″ were the words uttered by Hyman Roth to Michael Corleone (played by Al Pacino). The Rothstein in which he is referring was Arnold Rothstein, a real life person. Hyman Roth's character is based on real life mobster Meyer Lansky.
Arnold Rothstein was a major gangster of the era. He was known as "the Big Bankroll" and "the Great Brain". The story goes that Rothstein, along with some of the other gangsters and bookies, approached as many as eight players on the Chicago White Sox team. The White Sox were heavily favored over the Cincinnati Reds. The players were paid to tank the 1919 World Series.
The series prices started at 5-1 odds for the White Sox to win. The word that the fix was in got out and by the start of the series on October 1, 1919 the Reds were actually favored 8-5. The White Sox dropped the series 5 games to 3. In 1919 the World Series was a 'best of nine' series. 1919 was one of four years in total when professional baseball tried the 'best of nine' format. The other years were 1903, 1920 and 1921.
The eight players were indicted and even though they were found not guilty on August 2, 1921, they would never play professional baseball again. White Sox owner Charles Comiskey suspended them all on September 28, 1920 and "The Black Sox" were "blacklisted" in perpetuity. The accused players were Charles Risberg, Fred McMullin, Joe Jackson, Oscar Felsch, George Weaver, C.P. Williams and E.V. Cicotte.  Years later a book called "Shoeless Joe" would be written and eventually would be adapted into the movie "Field of Dreams".