Cavs vs Pacers Free Pick
April 28, 2018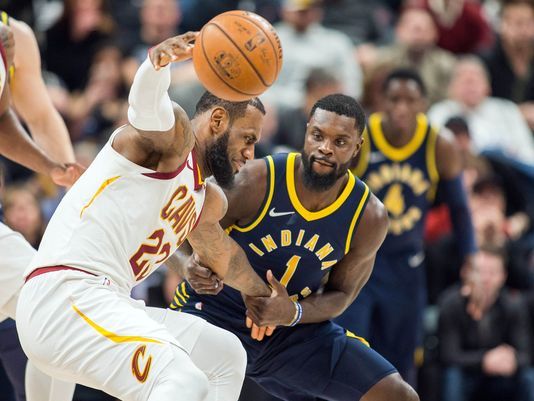 Sunday – April 29, 2018 – Cavaliers vs. Pacers – 1:00pm EST
The conclusion to the most exciting series of round one of the 2018 NBA playoffs tips off early Sunday to decide which team squeezes into the second round to face the Toronto Raptors. The playoff picture will be down to its final 8 teams after this game.
The point spread has Cleveland favored by 5.5 points and the total is 199 points. 75% of the pubic money as well as tickets are on the Indiana Pacers. The viewership for this game is expected to be very high. A large portion of the viewers will be rooting for a Cleveland loss, not only for betting reasons, but for personal reasons as well. Lebron James is not the most liked player by much of the country.
Many of our readers have a big payout heading their way if the Pacers win outright. We picked them to win the series because the matchup was favorable. Also, the Cavaliers were too heavily favored and there was a lot of value in taking the Pacers at +445 for the series win.
So, it should seem obvious we are doubling down on our original pick and are taking the Pacers in this game. Here are some stats to help justify this:
Cleveland is 1-6 ATS in its last 7 games
Cleveland is 1-5 ATS in its last 6 games when playing Indiana
Cleveland is 1-7 ATS in its last 8 games when playing at home against Indiana
The Pacers have been like kryptonite to the Cavaliers all season long. The Cavs aren't playing their best basketball and seem more like a falling meteor than the shooting star they were just a few short years ago. Indiana should be able to hang in there this game, so I like the 5.5 points. But also, I am pulling heavily for the readers that took the Pacers +445. That should be a good addition to the bankroll and helpful as the NBA playoffs move forward.