Online Gambling and Money Transfer History
May 1, 2018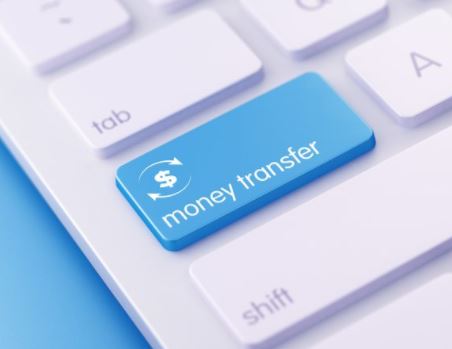 Many people who have gambled online for any length of time know the hurdles associated with depositing and getting paid regarding online casinos and sportsbooks. But they may not know how easy it was, how hard it got and how relatively easy it is to do now.
Back at the turn of the century/millennium, depositing at a sportsbook or casino was as easy as signing up for a Paypal account. That is because Paypal serviced most of all online generated payments including sportsbooks and casinos. People could connect their bank or credit card, click a few buttons, and they were off to the races. There were laws in the US against gambling but they were murky. So, companies like Paypal rolled the dice and processed payments.
The activity made them very profitable and helped create their brand. They were then bought by Ebay for $1.5 billion in 2002. Shortly after that, the US government came calling and told Paypal they had done wrong. Even though the new company wasn't the same as the one who processed those earlier payments, they ended up paying off the government to leave them alone. That fee was $10 million.
Paypal was making such a great profit from processing Ebay payments and other business sector payments that they eliminated any and all dealing with gambling websites. They returned in 2009 and now process payments for some of the biggest sportsbooks and casinos online. These companies include Bet365, Betway, 888sport, and fantasy sports companies such as Fanduel, Fantasy Draft and Draft Kings. They do not process sportsbook and casino payments for USA customers as of now. But you can probably expect that to change in the next few years as the Supreme Court is expected to strike down PAPSA, a ban on online gambling.
A lot of companies made their money from online gambling in the early days and then flipped the switch when things heated up. One of the companies that did this was Google. Their online click advertising was run by a company named Overture. This company was a pay-per-click outfit that had advertisers bid on link placement. Once a person clicked on the link the advertiser was charged. The top bids were going for between $12-$15… PER CLICK! Google and Overture got rich before they grew a conscious and forbid gambling advertisers in the USA. Great timing!
These days Bitcoin has solved many of the payment woes faced by much of the world's population. You can purchase Bitcoin (or other cryptocurrencies) and send your payment to anyone with a Bitcoin account anywhere in the world. The process is relatively painless and fast. The fee for sending $500 can be as little as 0.10 cents. Whereas sending a MoneyGram for that same amount can be $10-$20 and a Western Union charges double that. I bet you these companies are scrambling to fix their antiquated and overpriced product.