MLB Free Pick: Nationals vs Yankees
June 12, 2018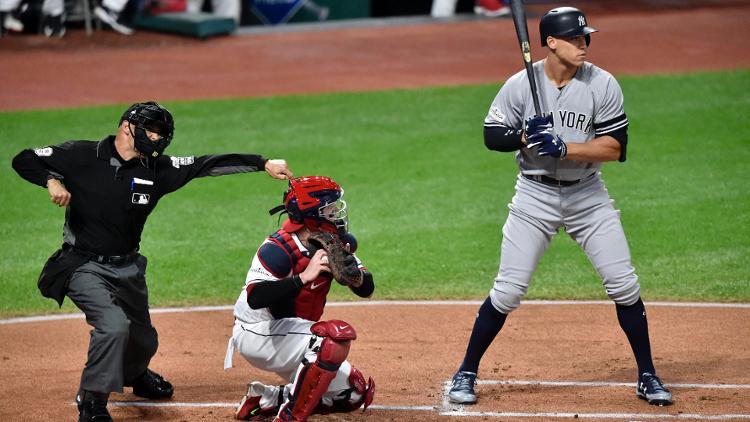 The bats have been silent for the New York Yankees. Over their last four games played, the Yankees are hitting .176 and have been caught by the Boston Red Sox at the top of the American League East.
Tuesday, the Yankees host the Washington Nationals in the first game of a short two-game interleague series.
Entering this series some of the Yankees hitters are mired in slumps as Greg Bird is 1 for his last 16, while Aaron Judge is 2 for his last 23 and catcher Gary Sanchez a dismal 4 for 53.
Giancarlo Stanton appeared to be turning his season around with a six-game hitting streak, but has since struck out five times over the past two games.
The bats have become so silent; the Yankees finally were shutout for the first time on Sunday 2-0, becoming the final team in the majors not to score in a game.
Pitching has come through for the Yankees. New York's bullpen has allowed just a pair of unearned runs while striking out 25 the last week across 19 1/3 innings.
Washington has struggled of late losing 2-0 as well on Sunday to San Francisco and are 5-5 over their last 10 outings.
On a positive note for the Nationals, Anthony Rendon has hit well his past four games going 6-for-16 with six runs and five RBIs.
Juan Soto the rookie outfielder for Washington has 20 hits in 61 at bats and has reached based in 16 of the 19 games he has played since being called up.
Nationals' second baseman Daniel Murphy could be activated during the series after recovering from minor knee surgery.
With the bats silent, pitching becomes even more important for both clubs.
On Tuesday, the Nationals will have Tanner Roark starting. The right-hander is 3-6 with a 3.56 ERA. Starting opposite Roark for the Yankees will be CC Sabathia. The left-hander is 3-1 with a 3.59 ERA.
Roark posted a win for the first time since late April last Wednesday after allowing six hits and two runs in Washington's 11-2 win over Tampa Bay. Roark has pitched into the sixth inning in 11 of his 12 starts this season. This will be Roark first career start against the Yankees.
Sabathia ended a long winless drought as well in his last start after allowing three hits and two runs over seven innings in a 7-2 win against Toronto. The win was the veteran southpaw's first since April 29. Sabathia has been susceptible to the long ball giving up seven in his last five starts. Sabathia has a career mark of 2-1 and a 2.25 ERA against Washington.
Prediction: The Yankees bats should come back to life after a poor weekend and a day off. Look for a power surge out of the middle of New York's lineup.