Top Five Betting Odds Following Crazy Start to NBA Free Agency
July 4, 2018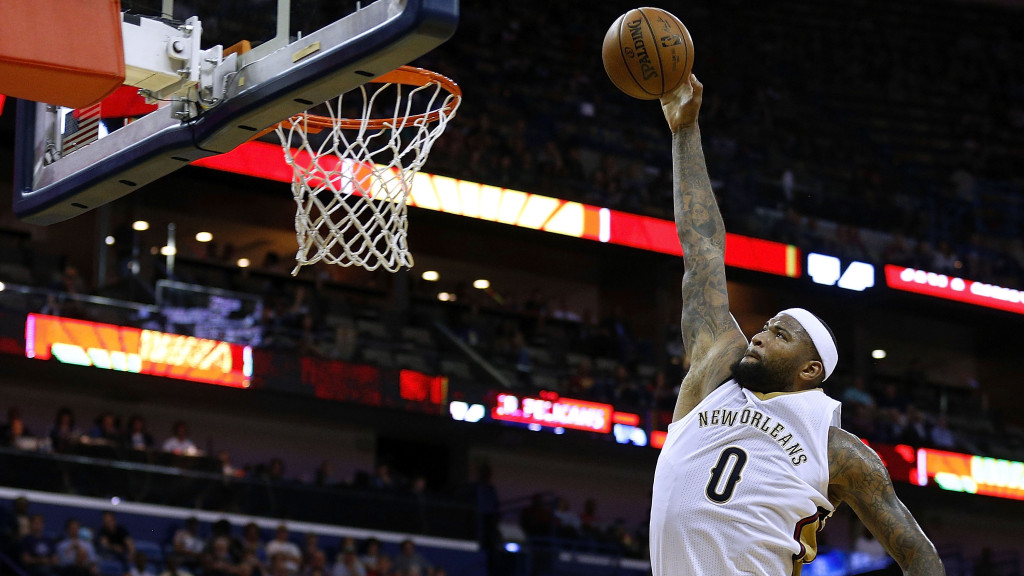 The NBA futures had been on a rollercoaster leading up to the July 1 start to free agency thanks speculation and rumor driving movement, then big names started to sign causing the odds boards on sportsbooks shake even more.
Basketball pundits warned that trades and signings of more players is on the horizon, but the biggest talents in the free agent market, outside of Kawhi Leonard the disgruntled San Antonio Spurs star, have all signed and the odds for the NBA title should calm down.
Remaining at the top are the Golden States Warriors currently at -185 to win the 2019 NBA title. The Warriors opened at +120 following the NBA Finals but then edged higher to as much as +200 after the announcement of LeBron James signing with the Los Angeles Lakers.
However, all that changed when DeMarcus Cousins signed with Golden State. His signing reversed the trend of Golden State's odds getting longer and took away much of the roar made by the Lakers upon signing James.
Cousins' status is a question mark as his torn Achilles tendon could keep him sidelined until the New Year, but he insists he will be playing at training camp.
The Los Angeles Lakers odds moved from +750 to open to as low as +125 just after the signing of James to a current +450 after the announcement of Cousins signing with the Warriors. The Lakers did not just add James as they now have Rajon Rondo, JaVale McGee and Lance Stephenson to go along with several young stars. At one point rumors even had both Leonard and Cousins joining the Lakers, but Cousins opted to go elsewhere and Leonard has not been moved by the Spurs as of yet.
The Boston Celtics are currently +510 to win the title. The Celtics appear to be the overwhelming favorites to win the Eastern Conference. Gordon Hayward is recovering well from his second surgery and should return to start the season and Kyrie Irving will be back after knee problems sidelined him late last season. Rumors have swirled that Leonard is being talked about in a possible trade between the Spurs and Celtics.
The Houston Rockets have the fourth shortest odds at +800 to win the NBA title. With the Warriors adding Cousins and the Lakers signing James, the Rockets re-signed Chris Paul, but Trevor Ariza left and no new signings of note have taken place.
The Philadelphia 76ers, at +1425, round out the top five in the NBA with the shortest odds to win the title in 2019. After opening at +325 due to rumors James would go there, the Sixers have slid down to their current +1425, but are loaded with young talent.