Eagles Favored to Repeat as NFC East Champions
July 13, 2018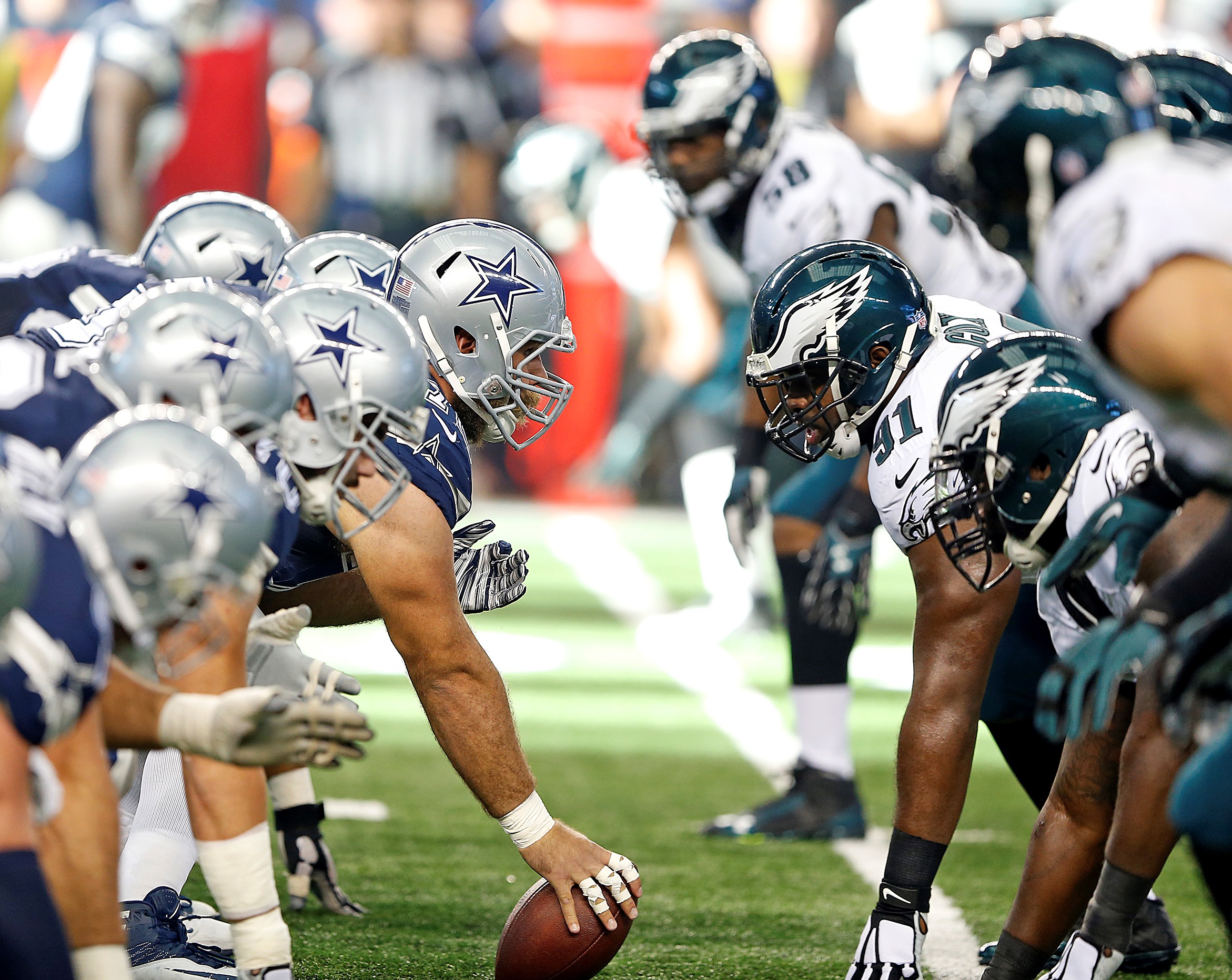 Last season the Philadelphia Eagles won the NFC East on their way to winning Super Bowl 52. Odds makers have now made them the favorites to win the division in back-to-back seasons something that has not been done in the division since 2004.
Philadelphia Eagles
Philadelphia has top players at every position on its roster heading into the preseason. Last season the Eagles averaged the third most points per game on offense and gave up the fourth fewest on defense. They were the only NFL team in the top five for both categories.
The Eagles did not lose many players to free agency or salary cap restrictions and added key players such as Michael Bennett and Haloti Ngata two former Pro Bowl defensive linemen. The quarterback battle between Carson Wentz and Nick Foles could be a negative for the team if not handled correctly.
Odds -165
Dallas Cowboys
Dallas has the talent to beat anyone team in the NFL, but holes on the defensive side of the ball may prevent the Cowboys from winning the division or even making the playoffs. Dallas will have running back Ezekiel Elliott for the entire season unlike last year when he was suspended for six games.
Dak Prescott returns under center to guide the offense, but will not have Dez Bryant or Jason Witten to throw to after Bryant's release and Witten's retirement.
The Cowboys schedule is one of the most difficult with 13 opponents that either reached the postseason or finished the season above .500 in 2017.
Odds +350
New York Giants
Last year what could go wrong did for the New York Giants. However, football pundits expect a bounce-back season from the team. The Giants drafted running back Saquon Barkley No. 2 overall in the draft to shore up a poor running game.
The Giants added left tackle Nate Solder from New England and picked Will Hernandez an offensive guard in the draft, to help the running game and protect quarterback Eli Manning.
Manning is the biggest question mark as last season he threw just 19 touchdowns while tossing 13 interceptions.
Odds +600
Washington Redskins
Kirk Cousins is no longer under center but Alex Smith was acquired from Kansas City, which brings experience and stability to the offense. Smith has not thrown over eight interceptions for any of the last seven seasons.
However, the Redskins defense is what needs the biggest help. They gave up more yards on the ground, 134 yards per game, than any other team in the league.
Odds +750