Cowboys Ezekiel Elliott Favored to Regain NFL Rushing Title
August 4, 2018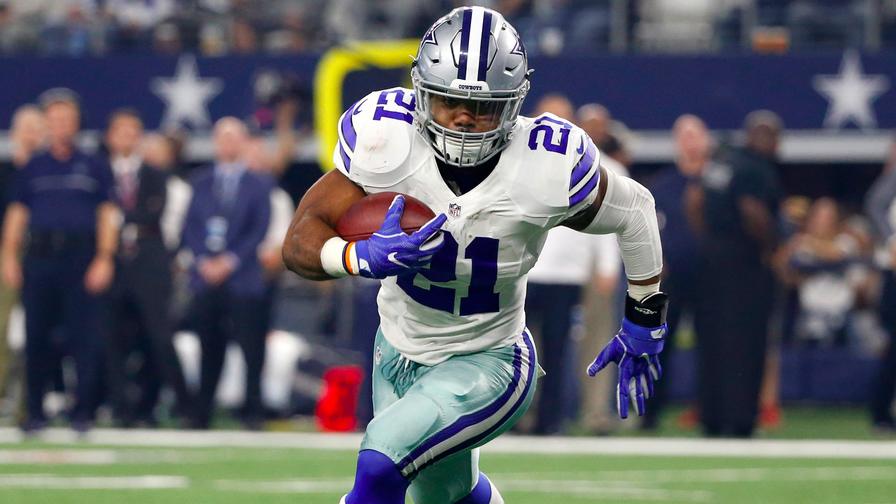 The NFL 17-week regular season kicks off on Thursday September 6. One of the most popular futures' bets in the NFL is for the rushing leader. This season Ezekiel Elliott looks to take the rushing crown back after losing it last season due to his six-game suspension.
Elliott won the rushing title in 2016 as a rookie with the Dallas Cowboys, but Kareem Hunt took the title from him last season as he rushed for 1,327 yards as a rookie with the Kansas City Chiefs.
Odds makers have Elliott as the current +250 favorite, while Hunt is far down the list at +1400 to repeat. Los Angeles Rams talented back Todd Gurley II has the second best odds at +350 after missing out on last year's title by a mere 25 yards.
Although Elliott missed six games last season, he led the NFL in average yards per game with 98.3. In 2016, when Elliott won the rushing title he averaged 108.7 yards a game, but played in 15 games while playing in just 10 last season.
One reason Hunt is down the list at +1400 is that he was accused of assaulting a female last February and in June was accused of punching a male. He could end up being suspended by the NFL and that would end his chances of repeating as the rushing champion. Working against Hunt as well is that no NFL rusher has repeated as rushing champion since Chargers back LaDainian Tomlinson did so in 2006 and 2007.
Gurley II has the second best odds at +350 thanks to the superb offense the Los Angeles Rams possess. Just behind the Rams' rusher is Pittsburgh's Le'Veon Bell at +400. Last season Bell was third in the NFL in rushing.
Dalvin Cook at +1200 is a dark horse. The Vikings running back tore his ACL last season and although he is expected to be the feature back, Minnesota has Latavius Murray who will sub for Cook more often than other feature backs are rested due to Cook coming off the ACL injury.
Rounding out the top five is Leonard Fournette at +800 and David Johnson at +1000. Fournette features prominently in the Jacksonville Jaguars offense that is expected to improve this season. Johnson plays for the Arizona Cardinals, but his problem has been remaining healthy. The Cardinals' rusher has been prone to injury during his career.