MLB Free Pick: Yankees vs Orioles
August 26, 2018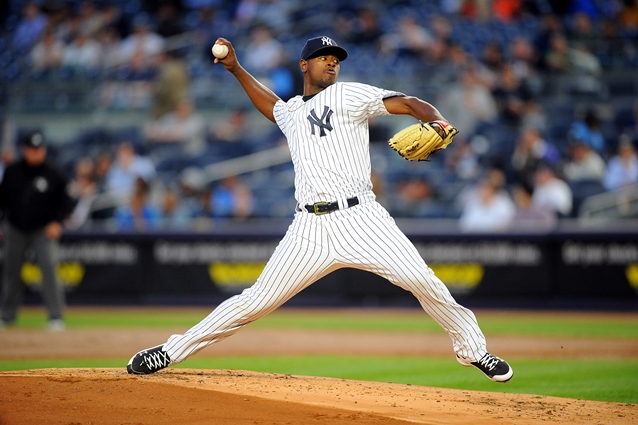 The New York Yankees have started to inch closer to the top of the American League East thanks to several games against teams with losing records. The Yankees look to sweep a four-game series on Sunday when they face the Baltimore Orioles at Camden Yards.
The current line has the Yankees heavily favored at -270, Baltimore +230 and the run total at 9.
On Saturday, the Yankees swept a doubleheader 10-3 and 5-1 and are now just seven games behind the first place Boston Red Sox in the AL East.
Yankees catcher Gary Sanchez played a rehab game on Saturday coming off an injured groin and is expected back with the team later this week.
Baltimore is now 56 games below .500 at 37-93 and has lost seven straight. Over the current losing streak the Orioles are allowing seven runs per game.
Baltimore infielder Jonathan Villar was hitless in nine at-bats in Saturday's doubleheader, following three hits in the series opener on Friday.
New York will start Luis Severino on the mound. The Yankees right-hander is 16-6 with a 3.28 ERA. Severino has been mired in a long slump, but appears as if he is beginning to work his way back. The Yankees ace won his last outing in which he held the Toronto Blue Jays to six hits and two runs over five innings August 18.
The native of the Dominican Republic had a 1.98 ERA up to July 1. However, since then over his past eight starts is 3-4 and his ERA has skyrocketed to 7.02. During that span, opponents are batting .341 against the right-hander. Severino will face the Orioles for the first time this season, but last season in four starts versus Baltimore was 3-0 with a 2.72 ERA.
Baltimore will counter with Dylan Bundy. The Orioles right-hander is 7-12 with a 5.31 ERA. Bundy has had problems on the mound over his past three starts giving 29 hits and 22 runs, of which 21 were earned, in just 14 1/3 innings versus the Red Sox, the Mets and the Blue Jays.
Over that span, Bundy was rocked for six homers and has given up 33 dingers this season which leads the majors. The Yankees righty allowed one home run to the Yankees July 11 and was tagged with the loss allowing five hits and five runs with four walks over just four innings of work.
The Yankees lead the AL wildcard race by 4 ½ games over the Oakland A's.
Prediction: New York is on a roll while Baltimore continues to spiral downward. On Sunday expect more of the same, with the Yankees scoring early and often and Severino holding the Orioles' bats in check. Yankees win 9-2