MLB Free Pick: Diamondbacks vs Giants
August 28, 2018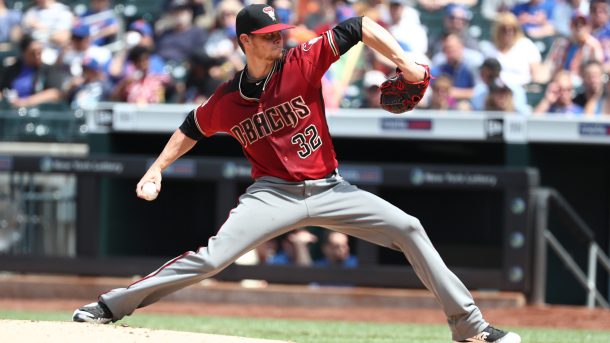 The Arizona Diamondbacks look to reverse their fortunes when they play the second game of a three-game set on the road Tuesday against National League West rivals the San Francisco Giants.
The current line has San Francisco slightly favored at -115, with Arizona -105 and the run total 7.
Arizona has lost three of its last four games after dropping the opener of the series 2-0 on Monday, but remains one game ahead of second place Colorado atop the division.
Just ahead is a four-game series with the Los Angeles Dodgers, but the D-Backs cannot lose sight of the two games that remain against the Giants after suffering a shutout loss in the Monday opener.
Jon Jay had three of Arizona's five hits in the loss, but the next four batters in the lineup were a combined 1-for-15.
Arizona's Paul Goldschmidt was hitless with a walk in four appearances at the plate on Monday but this season has four home runs, seven doubles, 14 walks and 10 RBIs against the Giants.
San Francisco has now won three straight while allowing 16 hits and just four run over that span. The only offense on the night that produced runs for the Giants was a two-run home run off the bat of Steven Duggar, but that was more than enough for the win.
On Monday, the Giants lost catcher Buster Posey for the season following hip surgery that will sideline Posey as long as eight months.
Arizona will have Clay Buchholz on the mound Tuesday. The right-hander is 7-2 with a 2.25 ERA. Buchholz has pitched very well that last month with six wins over this past seven starts, while posting a 1.72 ERA in his last eight starts. In his last start, the right-hander gave up just four hits in seven shutout innings to beat the Los Angeles Angels and allowed just one run in his complete game win against San Diego in the start prior to that.
San Francisco will counter with Madison Bumgarner. The veteran lefthander is 5-5 with a 2.88 ERA. Bumgarner beat the Mets in his most recent outing allowing five hits and one run while striking out eight in eight innings of work. In seven starts at home this season, Bumgarner is 3-2 with a 1.72 ERA. The Giants lefthander is 1-1 with a 2.44 ERA in his two starts this season against Arizona.
Prediction: Madison Bumgarner has a career record of just 10-11 against Arizona, while Clay Buchholz is pitching as well or better than any other pitcher in baseball at this time. Paul Goldschmidt has hit the lights out against the Giants this season with the exception of Monday. Arizona wins 5-1