College Football Free Pick: Northwestern vs Purdue
August 30, 2018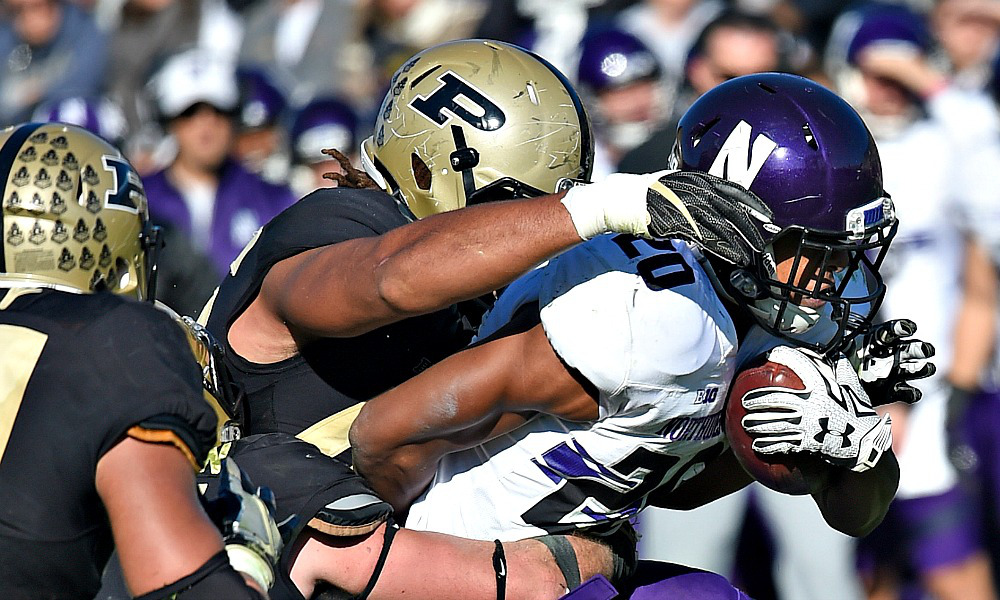 College football is back. Thursday night the Northwestern Wildcats will look to build off their successful season of last year when they visit the Purdue Boilermakers in the first game of the 2018 college football regular season for both.
The current line at top sportsbooks has Purdue (-1.5) favored with the point total on 53.
Northwestern won 10 games last season capping off the successful season with a win in the Music City Bowl and the Wildcats want nothing less than another win total in the double-digits in 2018.
To do so, the Wildcats will need starting quarterback Clayton Thorson to be healthy. The senior underwent knee surgery following last season and doctors will decide prior to Thursday's game if he can play.
Northwestern has won eight straight giving the Wildcats the longest current winning streak of any Power 5 team. The Wildcats have beaten Purdue in each of the last four games between the two Big Ten rivals.
Optimism reigns for the Purdue Boilermakers as well after finishing 2017 with their first winning record since 2011. The Purdue offense has nine starters returning from last season including quarterbacks Elijah Sindelar and David Blough.
Northwestern's Thorson tore an ACL in the team's bowl victory over Kentucky and if he cannot go, T.J. Green a walk-on signal caller will take his place. Jeremy Larkin will have most of the running duties replacing Justin Jackson, who is now in the NFL.
Purdue's Blough started last season before he too suffered an ankle injury to end his season in early November. Sindelar played well in his place throwing for almost 2,100 yards, despite playing the last three games of the season with a tear in his ACL. Both quarterbacks are expected to play on Thursday.
Jackson Anthrop caught a team high 47 receptions a season ago and returns for Purdue. Markell Jones returns as the starting running back. Markus Bailey, a returning linebacker for Purdue, had 89 tackles including seven quarterback sacks in 2017. The defense will be anchored by Bailey and Lorenzo Neal a defensive tackle.
Trends
Northwestern is 4-0 ATS in its last 4 games on the road
Purdue is 4-1 ATS in its last 5 games at home
Northwestern is 4-1 ATS in its last 5 games against Purdue
Prediction: Purdue has two options at quarterback and if one is not working, the other comes in to give the offense a spark. Northwestern's quarterback situation will not be determined until game time. Lean here with the Boilermakers. Purdue wins 27-20