Comprehensive Review of HRWager
September 20, 2018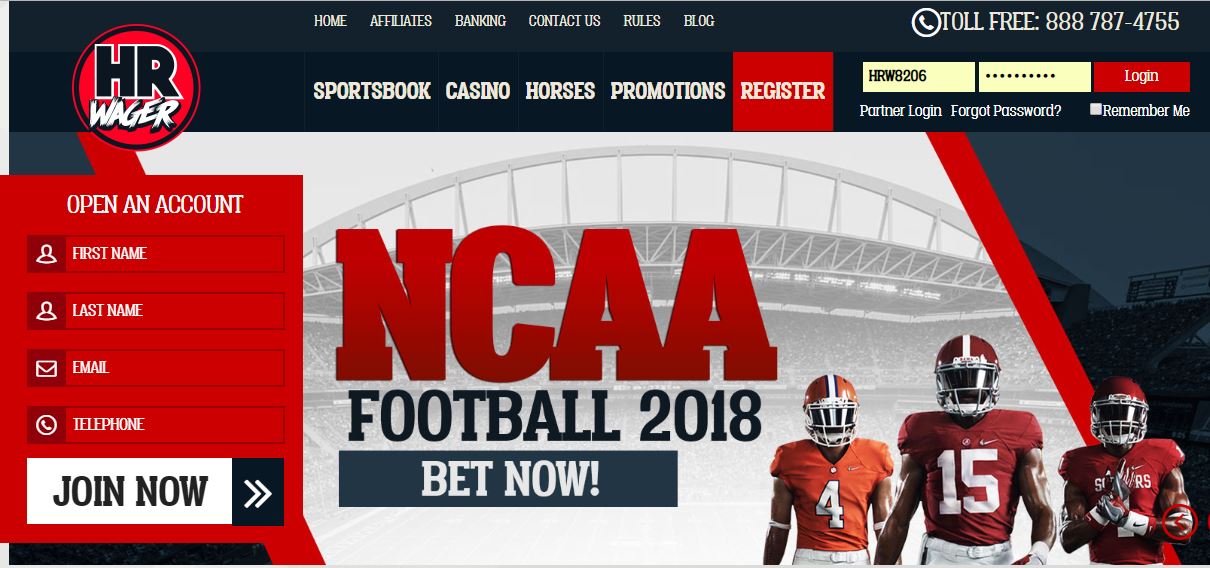 A member of our team was tasked with opening an account, depositing a small amount, and playing at the online sportsbook known as HRWager. This report is a detailed account of the experience along with a full review of the sportsbook.
HRWager had the full standard online set up. They have a sportsbook, racebook and casino. They have a very active blog with game previews. They have very aggressive bonus offers.
Background
This sportsbook popped up on our radar back in 2013. They offered large bonus free plays (along with high rollovers, naturally). In 2015, they moved into the BetPhoenix platform. In the last five years SBA has received no complaints about HRWager and one positive feedback. We initiated them a few years ago with a C Rating until more feedback could be garnered.
2018
We tasked someone with depositing and documenting their experience at this sportsbook. Here are the notes that our reviewer turned in:
Sign Up and Deposit:
Bonus offer said was only valid if I called. Called and was put on hold for three minutes. Hung up. Would callback later.
One of their employees called and texted me several times to call back. I returned the call. Agreed to signup and deposit.
Wanted to deposit using BTC but this option was not available in the site's cashier area. So, contacted customer service again (live chat). Said I would have to call in for that kind of deposit.
Customer service rep was very clear about payout options.
Deposit and free play were credited quickly after one confirmation on the BTC blockchain. I received a 100% bonus with a ten time rollover. Pretty standard and fair.
Betting
Game max bet limits are what you deposit. That was not mentioned in the phone call. So, if you deposit $100 and turn it into $500, your max bet per game is still $100 per game.
Lines fair and accurate.
There were never any odds listed in college football futures when I checked (4 times over 4 days)
There were no game moneylines until close to the game time for many games.
Contest section had no contests listed in it.
Withdrawing
I lost my hundred bucks so I never had the chance to withdrawal money. But here are the factors that I picked up along the study:
One free payout per month
You can only request via BTC the amount you deposited. I am assuming this has something to do with the prevention of money laundering. You must use other form of payout for the rest. This is a very disappointing feature.
Other options include check, bank wire and Moneygram ($480 maximum).
Conclusion:
Overall, I felt like HRWager was a legitimate sportsbook who were very attentive to their customers. But, I also felt hemmed in by all the limits and payout rules.
SBA Commentary:
At this time we feel that the C Rating that HRWager has at our site is the correct rating. You can deposit and withdrawal, but only after some hoop jumping (more so than other sportsbooks). Game limits are very low for an online sportsbook. But, customer support is attentive and responsive.
For complete ratings of well over 100 online sportsbooks click here