FanDuel Betting Controversy and New Jersey Law
September 21, 2018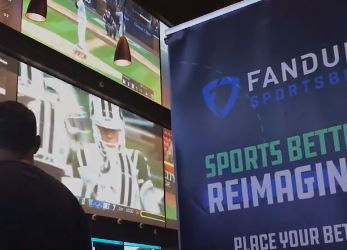 If you are into sports or sports gambling and live in the states, you probably have heard the controversy surrounding FanDuel Sportsbook in New Jersey and the "glitch bet". If you haven't heard about it, here is a quick summation:
Live betting at FanDuel's Atlantic City New Jersey location
Denver trails by two points on final drive of game
18 second glitch in odds allows man to bet Denver 750-1 instead of a reported 1-6. Man bets $110 to win $82K
 Man goes to counter to cash in his $82,000 winnings and is told ticket is not valid
Social media picks up story. FanDuel pays the man $82K
Now, for many people this sounds like a good ending. Man cashes his bet against the evil empire sportsbook. David vs Goliath. But, in reality, this is bad for the industry as it brings uncertainty and is more likely to force more regulation and red tape for legalized sports betting in the USA.
In the offshore sportsbook industry, basically every occurrence that can happen has happened by now. Whenever something like this happens offshore they simply void the wager and send the player to the Terms and Conditions page. On that page you will find a clause that has the phrase "we have the right to void any bet made with erroneous odds not in line with the industry standard or average".. or some variation of that sentence.
If a sportsbook is well known and player friendly, they may even pay out the bet at the correct odds. In my opinion, that seems like the most fair thing to do. It is important to remember, however, that a sportsbook is a business and is there to make money. But, keeping a good image helps make money too, so it is a balancing act.
At first glance, the situation in New Jersey seems pretty cut and dry. It's obvious the odds were erroneous and ridiculously so. Social media comments we have seen include "he may have been new to betting and thought those were the actual odds". If you believe that you may have been called naive before.
My instinct is that they should pay the guy the actual odds and maybe give him a $100 free bet. But, there is a legal case for the other side of this argument.
When digging through New Jersey law, we found one weakness that the man (and his attorney, if it had come to that) could use in his argument.:
C.5:12A-14  Adoption of comprehensive house rules.
 Each operator shall adopt comprehensive house rules governing sports wagering transactions with its patrons which shall be approved by the division.  The rules shall specify the amounts to be paid on winning wagers and the effect of schedule changes. The house rules, together with any other information the division deems appropriate, shall be conspicuously displayed in the sports wagering lounge, posted on the operator's Internet website, and included in the terms and conditions of the account wagering system, and copies shall be made readily available to patrons.
I have watched several videos of the FanDuel sportsbook and see people placing bets and do not see the T&C posted really anywhere.
Within FanDuel's T&C you will find this clause:
14.8. If you are incorrectly awarded any winnings as a result of (a) any human error; (b) any bug, defect or error in the Software; or (c) the failure of the relevant games product or the Software to operate in accordance with the rules of the relevant game, then Betfair Casino will not be liable to pay you any such winnings and you agree to refund any such winnings that may have been paid to you as a result of such error or mistake.
In the end FanDuel paid the guy $82K for the publicity factor. Two things will  come out of this:
FanDuel gets a ton of exposure for this incident and got way more than $82K in exposure
You will see the Fan Duel Terms & Conditions everywhere in the sportsbook and may have to sign a waiver that they put on file.
Another side effect of this may be slower live "in-game" odds as they check and recheck the odds. I guarantee they have already put in a max limit on the computer program in which the employee enters the live odds.
article references:
Video Tour of FanDuel Atlantic City Sportsbook (within article)