NFL Free Pick: Steelers vs Buccaneers
September 24, 2018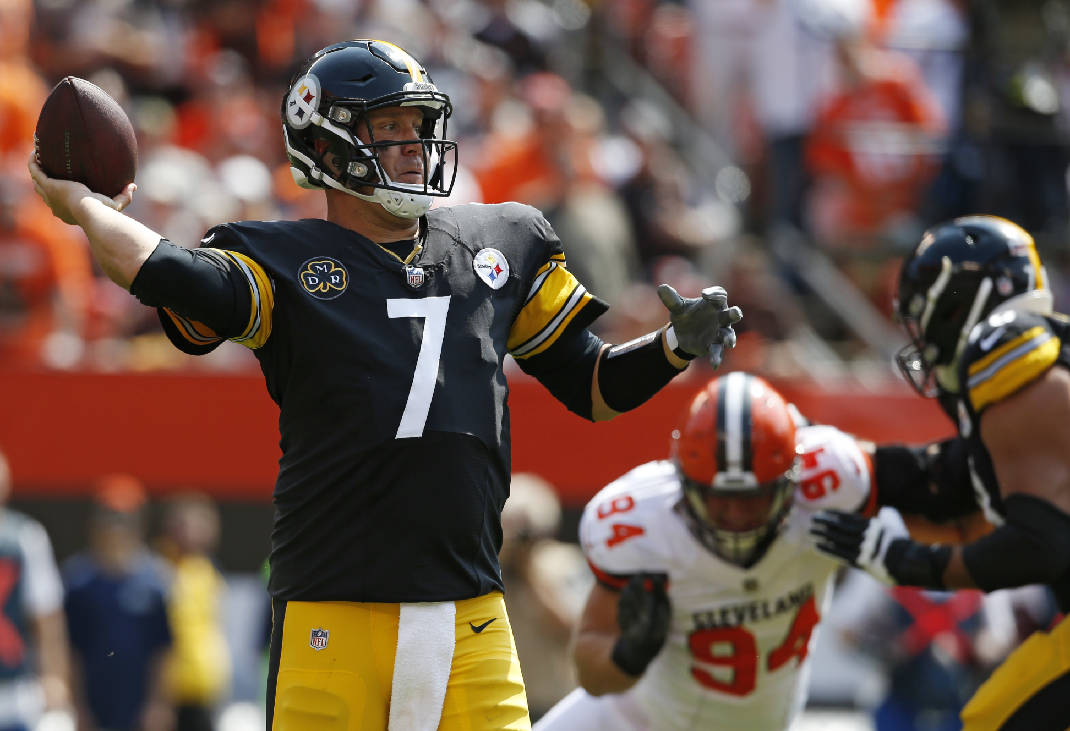 While it is too early to call this game a must win situation for the Pittsburgh Steelers, it certainly is important the Steelers post a victory Monday night on the road against the Tampa Bay Buccaneers.
For more previews ahead of NFL games check out Team FA for insights into the world of Football. They also provide match tips on the NFL to ensure that you have the ability to place a well informed bet.
The current line on top sportsbooks has Tampa Bay favored by 1 point with the over/under point total on 54.5.
Added to that pressure of winning for the first time is the controversy surrounding the team over Le'Veon Bell one of the top skills position player on the team and in the NFL.
Pittsburgh will be facing Tampa Bay quarterback Ryan Fitzpatrick who has led the Buccaneers to two straight wins to begin the regular season.
Steelers top running back Bell remains a holdout, while Antonio Brown the team's star wide receiver created quite a stir for not showing up one day after the Steelers loss at home to Kansas City. Ramon Foster one of the Steelers offensive linemen said off field distractions needed to die.
The Bucs have beaten a pair of playoff teams from last season with back-up Fitzpatrick, who is the first quarterback to start the season with two straight games of throwing for over 400 yards and four touchdowns in each.
Despite not having Bell in the offensive backfield and Brown's one day walkout, the biggest issues for Pittsburgh are on the defense. After squandering a 14-point lead in the fourth quarter in its tie to open the season with Cleveland, the Steelers were beaten badly on the defensive side of the field by Chiefs quarterback Patrick Mahomes, who passed for 325 yards and six TDS.
Steelers veteran Ben Roethlisberger came back well from a poor Week 1 to throw for 452 yards with three touchdowns. JuJu Smith-Schuster caught 13 passes and one touchdown in the loss to the Chiefs.
Fitzpatrick was only supposed to fill in for Jameis Winston while the star quarterback served his three-game suspension, but has thrown for 819 yards and eight touchdowns and would be hard to replace once Winston returns next week.
Wide receiver DeSean Jackson has caught nine passes for 274 yards and three TDS in the first two games, said how can you replace a quarterback that is playing hot. Mike Evans has 17 receptions for 230 yards and a pair of touchdowns to lead all Bucs receivers in number of receptions.
Prediction: While this is just Week 3 of the season, a win on Monday night is almost a must for the Steelers. At 0-1-1 the Steelers cannot afford to drop to 0-2-1. Look for Big Ben to have a big night offensively for the Steelers and for the Pittsburgh defense to step up and pressure Fitzpatrick into committing turnovers. Steelers win 28-21
Bet this pick now at a top rated sportsbook