Bills Pull Off Biggest Upset in NFL in 23 Years
September 25, 2018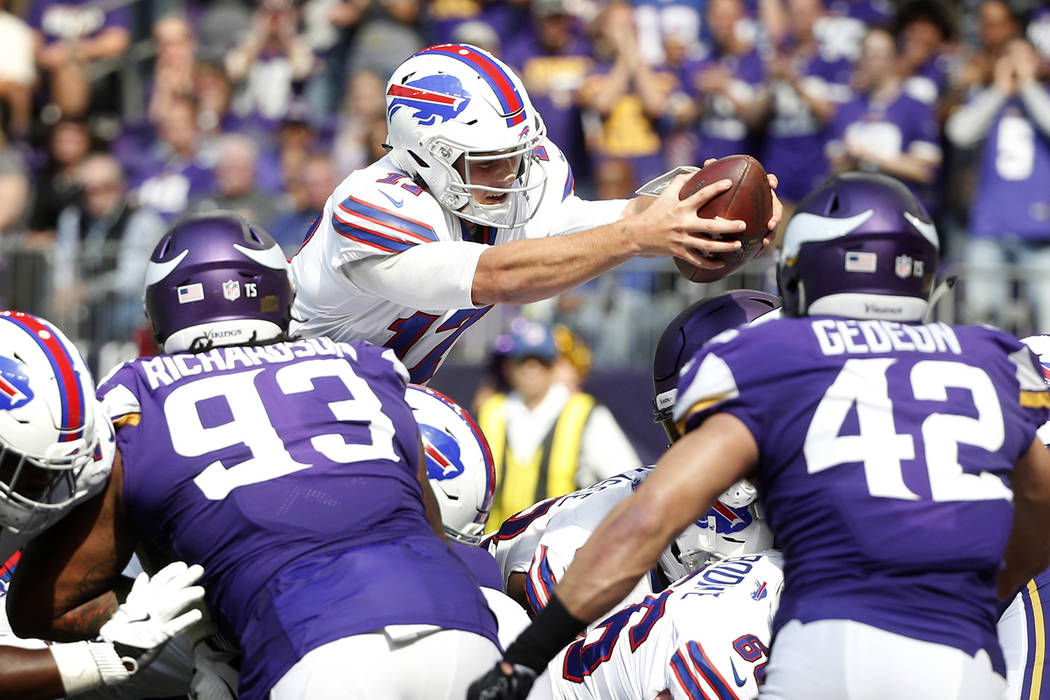 On Sunday, the Buffalo Bills defeated the Minnesota Vikings 27-6 and in doing so pulled off the biggest upset in the NFL since 1995.
Buffalo was winless entering Week 3 of the NFL regular season and closed as 17-point road dogs to the then unbeaten Vikings. Nonetheless, the Bills became just the 15th underdog of 17 points or more to win outright during the Super Bowl era (1967), and the biggest underdog to win since the Dallas Cowboys were defeated by the 17.5-point underdog Washington Redskins 24-17 in December of 1995.
Since that 1995 game, 24 games have kicked off with favorites of 17 points or more and each favorite won. Buffalo brought an end to that the streak by running out to a halftime lead of 27-0 behind the fine play of Josh Allen, the Bills rookie quarterback and a defense that was very opportunistic.
Since the start of the Super Bowl era favorites in the NFL of 17 or more points are now 145-15 straight up.
Allen's touchdown run of 10 yards at the 10:00 minute mark of the first quarter gave the Bills a lead of 7-0, which was the first lead Buffalo had since the start of the season.
Minnesota attempted six running plays the entire game, which were the fewest since the merger of the AFL-NFL. The only other time dating back to 1970 that the Vikings ran the ball less than 10 times was in December of 2016 against Indianapolis when they rushed nine times.
For sports bettors, the game proved quite costly. One bettor on Sunday placed a moneyline bet of $18,000 on Minnesota at -1,800 odds for a change of netting out just $1,000.
Another bettor placed a moneyline bet of $9,000 on Minnesota at odds of -2000 that would have netted just $450 with a win.
Only about 200 moneyline bets were placed on Buffalo to win outright at odds of as high as 10 to 1 with the largest known to be $1,000 that earned a tidy profit of $10,000.
Buffalo is known for pulling off huge upsets of point spreads. In 1968, as 20-point dogs against the New York Jets the Bills won outright and in 1977 as 18.5-point dogs, beat New England.