NFL Free Pick: Ravens vs Steelers
September 30, 2018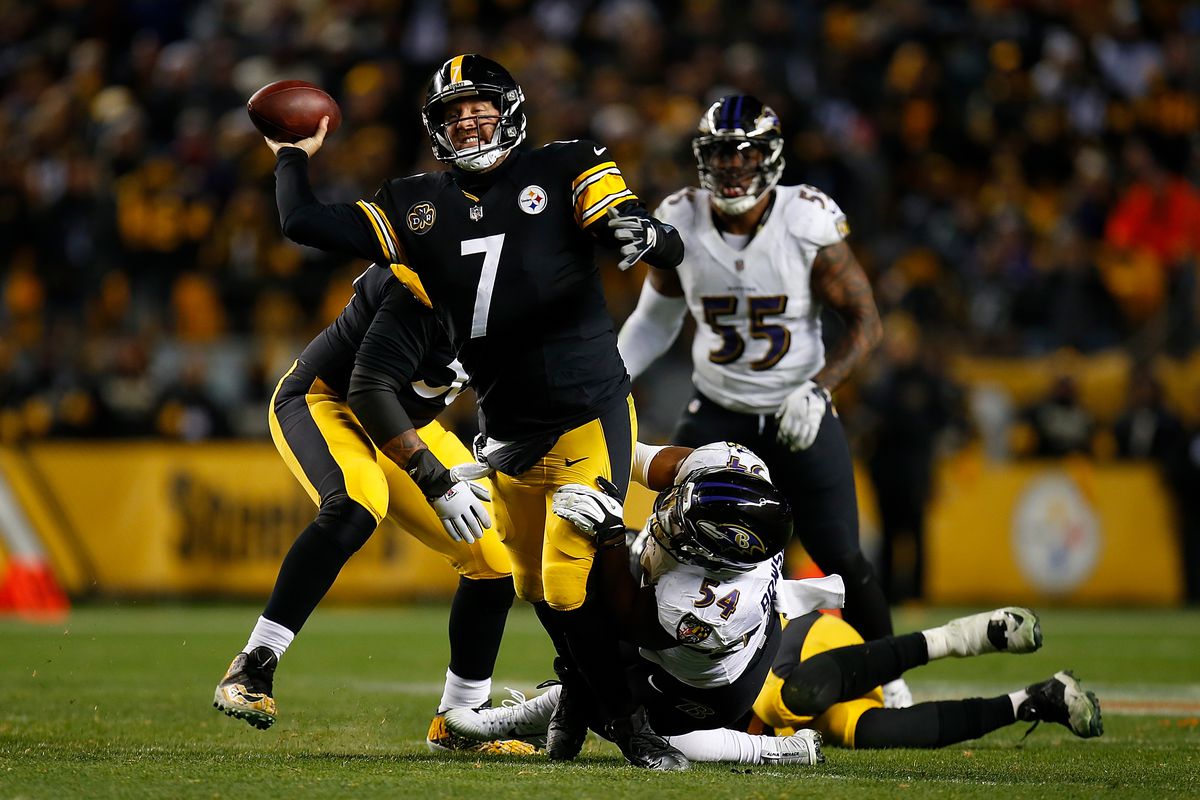 Week 4 of the NFL regular season features an AFC North showdown on Sunday Night Football when the Baltimore Ravens visit Heinz Field to play the Pittsburgh Steelers.
Both teams are known for tough defenses but this season both offenses will be under the spotlight on Sunday night. Baltimore is No. 5 in the NFL in scoring and Pittsburgh has the No. 2 ranked passing attack in the league.
The current line on top sportsbooks has Pittsburgh favored by 3 with the over/under point total on 50.5
Steelers quarterback Ben Roethlisberger has 1,140 yards passing after three games, but was quick to point out that wins and losses are what matter and at 1-1-1 the Steelers have not had a blazing start to the season.
Ravens quarterback Joe Flacco has started strong as well and said this game is more than just winning and losing, it's also about taking it to your division opponent so they feel the after effects the following week.
Last season Flacco averaged just 196.3 yards passing per game, but this season is averaging 100 yards more per game after three games. The Ravens top three receivers include Michael Crabtree with 15 receptions that leads the team while Willie Sneed and John Brown each have 12.
The Ravens ground game is almost nonexistent. Alex Collins is averaging just 38.7 yards per game but did rush for 68 yards with one touchdown in last week 27-14 win over Denver.
Baltimore is No. 1 in total defense allowing just 274 yards per game, but top linebacker and sack specialist Terrell Suggs sat out of practice late last week.
Steelers All-Pro wide receiver Antonio Brown has 24 receptions but Juju Smith-Schuster the next superstar at wide out for the team is leading the team with 27 catches for 356 yards. Big Ben has had two consecutive three-touchdown games after a poor start in a tie with Cleveland.
Roethlisberger likes to play at home against the Ravens throwing for 1,126 yards and 11 touchdowns over the last three games at Heinz Field against Baltimore.
James Conner rushed well in Week 1, but did nothing in Week 2. Last week against Tampa Bay, Conner had a strong fourth quarter to help the Steelers defeat Tampa Bay 30-27.
Pittsburgh is a dismal 29th in overall defense, but is second in the league in quarterback sacks with 11.0.
In nine of the last 13 games between the two rivals the difference in the final score was four or fewer points.
Prediction: This game will be determined by two things – turnovers and red zone efficiency. I like the Steelers to slow down Flacco and the Ravens offense enough and not turnover the ball and at home 28-24.