Eagles vs Jaguars: Solid OVER Bet in London
October 26, 2018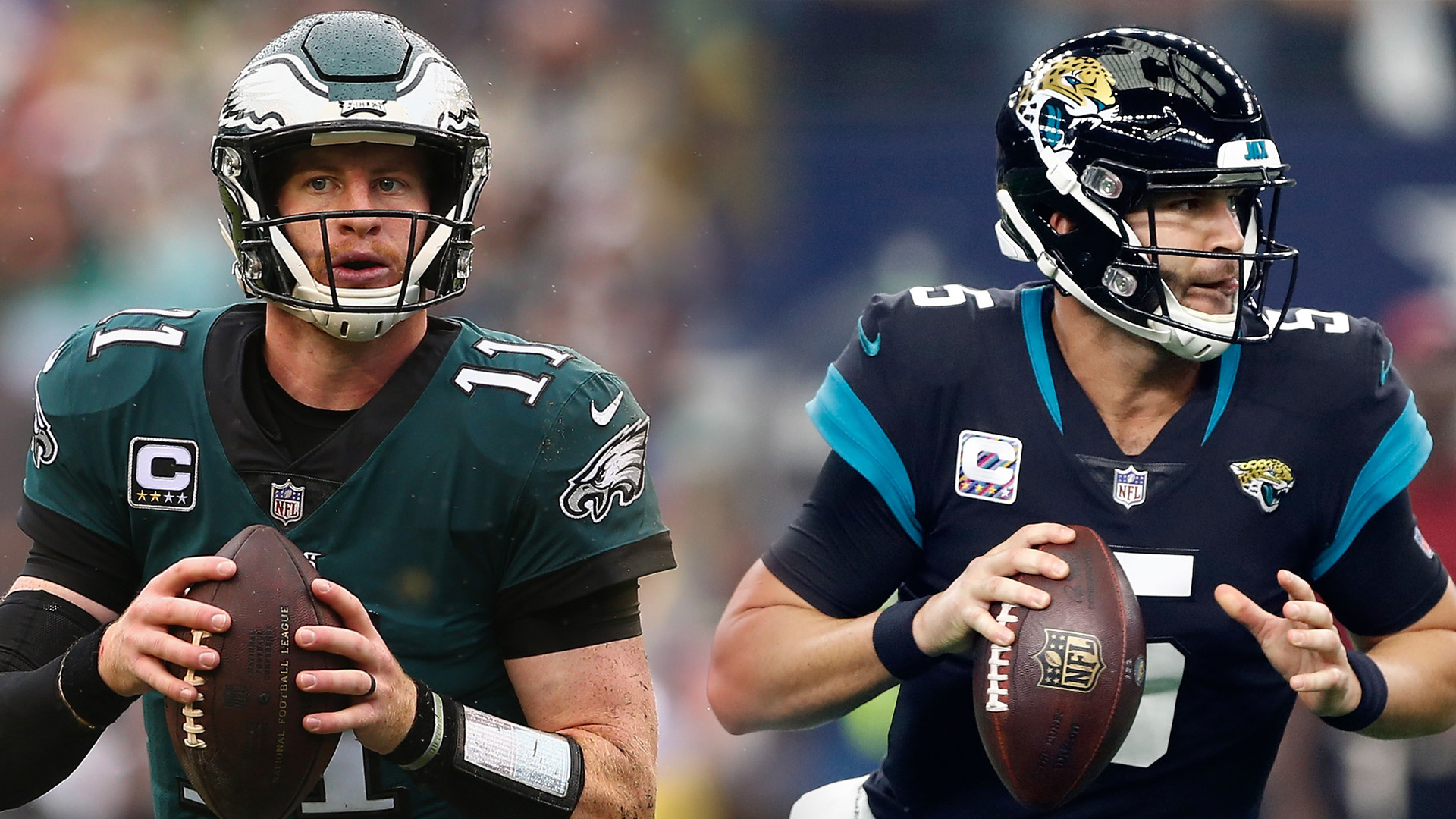 While sports bettors love to play the moneyline or the point spread each week the over/under has also become one of the most popular betting methods for bettors to add to their bankroll.
One NFL game in Week 8 that is a sold OVER bet is the last game the league will play this season in London when the Philadelphia Eagles play the Jacksonville Jaguars. The line opened at 41 and is currently on 42.5.
Each team enters the game with a 3-4 straight up record and both desperately need wins to keep their postseason hopes alive. The Jaguars have lost three straight and four of the last five scoring just 14 or fewer points in each of their four losses.
The Eagles are also 1-3 over their last four and it appears the NFC East is slipping from their grasp, Philadelphia needs to find consistency on offense if they expect to put up wins on the board.
The Eagles led the Carolina Panthers last week after three quarters 17-0 but the offense became ultra-conservative and were not playing to win but instead playing to not lose. Carolina ended up scoring three touchdowns in the quarter and held the Eagles scoreless leading to Philadelphia's 21-17 loss.
If Philadelphia ends up leading by a two-touchdown margin or more after three quarters do not expect the offense to let up against Jacksonville or any other team as the season moves forward.
The once vaunted defense of the Jaguars, at one time earlier this season considered the league best, is giving up an average of 30 points per game the past three weeks and there are no signs to say that will change against the Eagles.
The one risk in this OVER bet is the offense for Jacksonville doing its part in scoring points to push the total OVER the current 42.5. The Jaguars have not scored over 14 points in any of the last three weeks, making it is easy to be concerned.
However, Jaguars quarterback Blake Bortles knows he has very little time and almost no margin for error if he wants to remain the team's starting quarterback. That should help him and his teammates on offense come to life and put points on the board early.
Jacksonville's offense has performed well each of the last five seasons in London scoring 44, 30, 34, 17, and 10 to average 27 points per game. The point totals in each of those five games were 51, 57, 65, 51, and 52 easily cashing the OVER for this year's game that sits at 42.5.
This OVER looks solid in London.
To place your sports bet online, check out the Internet's top sportsbooks.