The 5Dimes Sportsbook Situation
October 26, 2018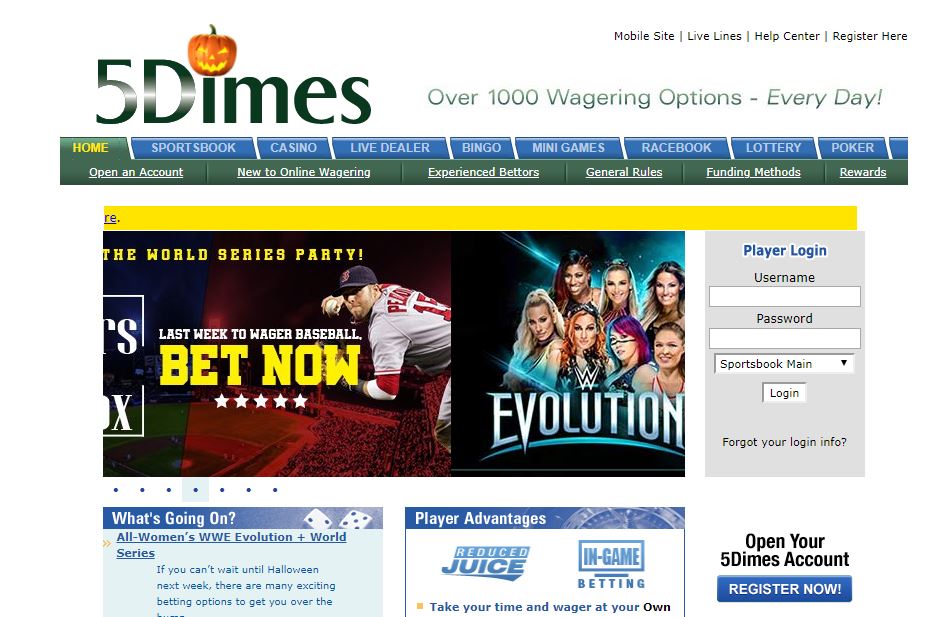 Updated 9/16/19
An online sportsbook located in Costa Rica and serving the North American market has been in the news recently. The owner and manager of the sportsbook was kidnapped and later found dead (reported then rescinded by Costa Rican news) after an apparent kidnap-for-ransom scheme gone wrong. The man's name was William Sean Creighton. People in the business simply referred to him as "Tony" or "5Dimes Tony".
Tony had built 5Dimes into an industry leader with his hard work and disciplined ways. He made a great omelet but broke a lot of eggs along the way (as the old saying goes). In fact, the only complaints we ever had on file about 5Dimes were related to Tony's interactions with customers. 5Dimes always paid and they always had accurate and fair lines and rules.
5Dimes is rated as A- with our website sportsbook rating guide. The "A" came from hard work by Tony and staff to get people paid quickly. The "-" came from Tony's interaction with customers. Sometimes he would lose his temper with a customer for little or no reason. Sometimes he was justified when a customer would try to scam the sportsbook.
The abduction happened on September 24th. The sportsbook has run smoothly in the two month period in between. While the Costa Rican authorities investigate the kidnapping, the sportsbook seems to be running fine. We have received NO complaints of any kind in the meantime and all we have seen are comments of people still receiving same day payouts.
At this point it is up to the management at 5Dimes to run the sportsbook effectively. Creighton had no close family other than his wife and young children. Much of the details of what will happen to the business will become clearer as time goes on. Seeing how his wife (reportedly a real-estate developer) is not in the sportsbook business, it would seem logical that an outside entity would try to acquire the nearly 20 year old brand.
Update 9/16/19
According to Costa Rican authorities, the corpse of Sean Creighton–owner of offshore sportsbook 5Dimes–was found last week in a cemetery in Quepos. Creighton, who grew up in West Virginia, disappeared last September.

— David Payne Purdum (@DavidPurdum) September 16, 2019