Early Look at LSU vs Alabama (and Pick)
October 30, 2018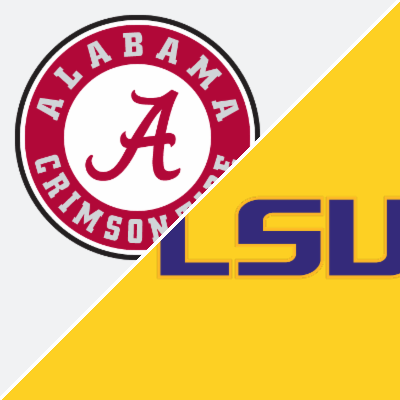 Quite possibly the best game (at least the most important ) game on the board this weekend is an SEC showdown between the best team in the country, and a team that is very good and has caused Bama backers some grief over the last decade. At 8:00pm EST (schedule time change) November 3rd, 2018, The Tigers of LSU plays host to the Crimson Tide of Alabama. LSU is 7-1 straight up and 5-3 against the spread. Alabama is 8-0 and also 5-3 ATS.
When this game came up on Sunday afternoon we started spit-balling point spreads. We settled on Alabama -9.5 as a solid betting line. The actual line is Alabama -14. We feel this to be inflated because of the "Alabama Factor". This is that a large portion of the betting public bets Bama no matter what the line.
Often in sports betting you are looking for value. To me, this is clear-cut example of value. The line should be 9 or 10 and is 14. This doesn't mean an Alabama win and cover is impossible. It just means the line is inflated by Joe Public and you will probably see the sharps back LSU.
Matchup
Alabama's offense scores and amazing 54.12 points per game and allows only 15.88. LSU scores 30.38 PPG and allows 15.12. At home LSU is 4-2 ATS. Away, Alabama is 2-1 ATS.
Offensively Alabama's superiority can be seen with its passing numbers. They pass for 347.28 yards per game. Yet they still manage to churn out 216 yards rushing per game. LSU passes for 192 yards per game and rushes for 190.
Head to head Alabama has owned LSU to the tune of an 8-2 record straight up. But like I mentioned, the ATS record is just 5-4-1.
Making this one more difficult to handicap is the fact that Alabama's Heisman candidate at QB (Tua Tagovailoa) hasn't played in the fourth quarter all year long. This is because they are usually beating teams so badly he doesn't have to. Yet, he still leads the Heisman polls and his numbers are outstanding (258.3 yards per game, 12.9 yards per attempt, 72.5 percent completions, 12 TDs, 0 INTs). He is truly the "X Factor" when handicapping this game.
Play
Because of what we perceive to be a little bit of an inflated line, we feel there is slight value on taking LSU plus the fourteen here. Buy the half point if possible.  Currently about 60% of the public is on Alabama and The Tide can obviously pull off a big win here, they are capable. But, right now I am leaning on taking the Tigers at home. They have beaten Miami FL, Auburn, Georgia, Ole' Miss and Miss State this year. They should be able to give Bama a run for their money. Looking for an offshore sportsbook option? Check out the top sportsbooks list