Record Setting Sports Betting Season
October 31, 2018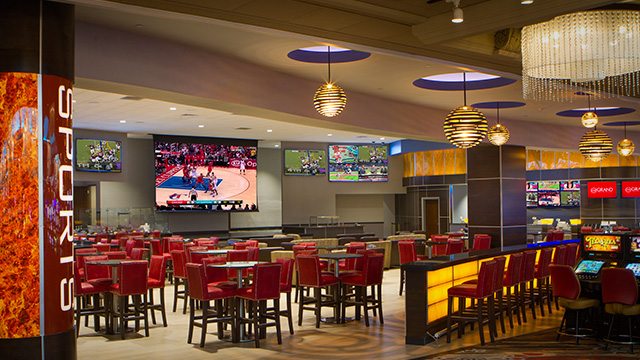 Here it is the last day of October and we are just now being able to pore over the recently released betting numbers put out by the State of Nevada. As it turns out, September was a record setting month for both the total sports betting action taken as well as the total amount won for sportsbooks in the state of Nevada. The win total ($56M) even eclipsed that of Craps ($32M) and Roulette ($40M), something it rarely does. But don't go thinking sports betting is the big kid on the block. That title still belongs to the slots ($281M). Also, Baccarat ($70M) and Blackjack ($92M) both still earned more as well.
So, why the record numbers?
Population Growth
Economy Growth
Public Acceptance of Sports Betting
Sports betting has been an upward trend for some time now and every year it seems that new records are being set. Back in January it was reported that 2017 was a record year for Nevada based sportsbooks. They won an estimated $250M on a $5B handle. That amount topped the previous record set in 2015 by nearly $7M.
Nevada sportsbooks won an all-time high $56.3 million in September, including a record $44.3 on football (NFL and college).

— David Payne Purdum (@DavidPurdum) October 30, 2018
New Jersey
New Jersey's sports betting returns continue to climb each and every month, which is to be expected since they are just starting out. The state took in $184 million is wagers in September, more than double that of June. That is no surprise because football season started the last week of August and got under full swing in September. You can dig further into the New Jersey sports betting numbers here.
Offshore
Offshore sportsbook don't report their handle or earnings to the US government so that number is not available. They are located in a dozen different foreign countries. We can only assume with the wild growth in the sector stateside that the off-shores are seeing record numbers as well.
Currently the offshore product is a better one. It is more convenient, has better payment options and much better bonus and customer reward programs in place. Time will tell if they are able to keep that edge as I am sure that the stateside sportsbooks will improve their product and a natural competition will arise. Competition among businesses is almost always good for the customer.