NBA MVP Odds Shuffled as Giannis Takes Top Spot
November 6, 2018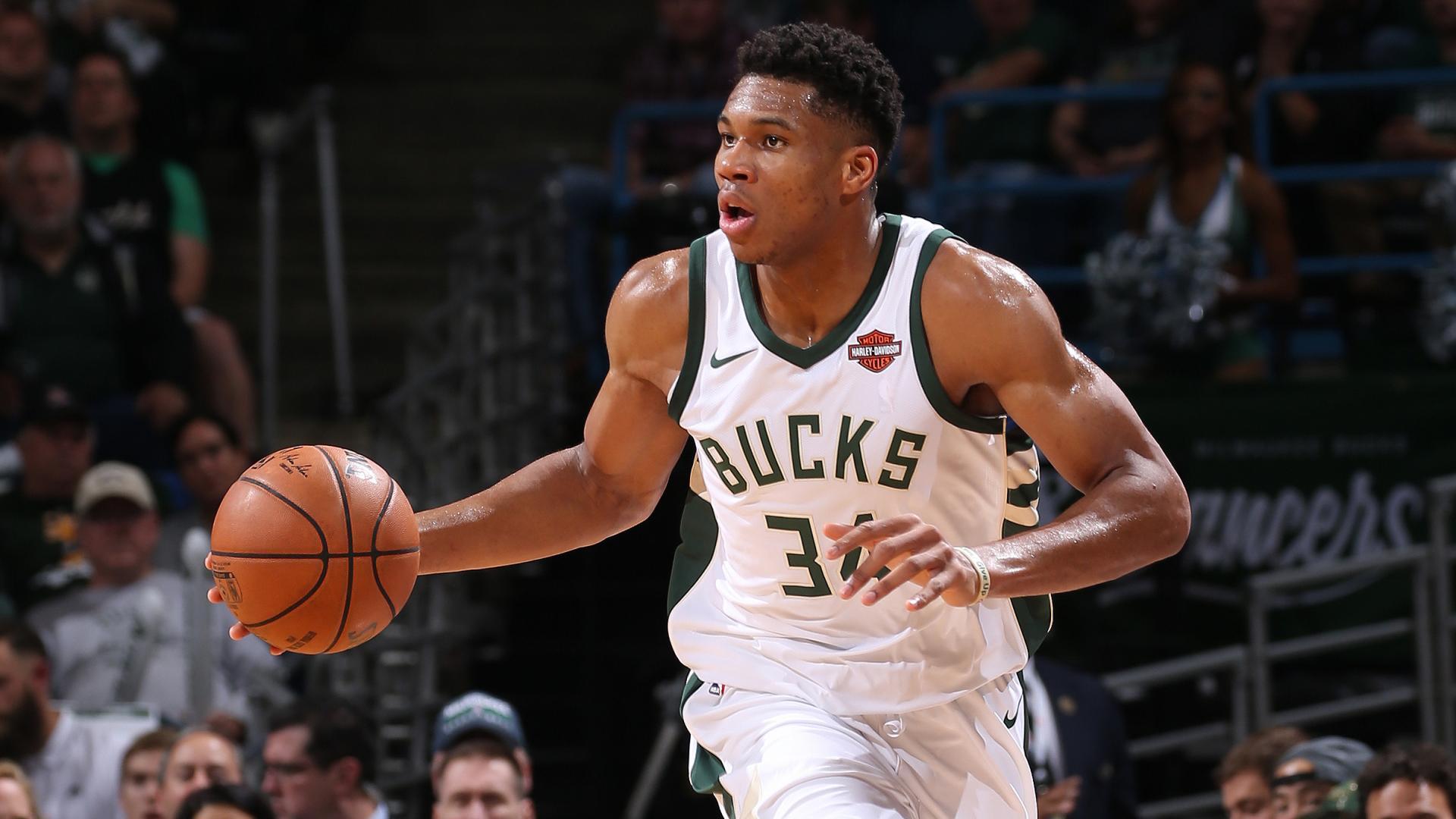 Not many NBA players will be considered for the league's Most Valuable Player award this season. After just a few weeks of the regular season, odds makers like what they see in Milwaukee Bucks forward Giannis Antetokounmpo enough to make him the current favorite to win the coveted award.
Sportsbooks may vary, but most have Giannis as the +325 favorite, followed by LeBron James and Anthony Davis at +450, Stephen Curry and Kawhi Leonard at +650, James Harden +850, Joel Embiid +1400, Kevin Durant +1660, Russell Westbrook +1800 and Nikola Jokic +2800 as the top 10.
Antetokounmpo (+325) has what is needed to win the award. His team currently has the NBA's second best record and his most important stats such as points, rebounds and assists are above last season. Of course, it is early in the season, but it appears the Greek Freak has what it takes and his team's success will play a big role in the outcome.
New Orleans Pelicans forward Anthony Davis (+450) is currently tied with LeBron James with the second best odds. His stats have dropped slightly the last two or three games after Davis was slightly injured. If Davis can remain healthy and is able to play 70 games or more, he will likely move above Giannis at some point and eventually be considered the favorite to win the award.
One can never count out LeBron (+450) until he decides to retire. The Lakers were horrible without James, are not that great with him, and LeBron might not have the right talent around him to reach the 50-win plateau most believe necessary for a player to be considered for the MVP award.
Nevertheless, LeBron's numbers are once again very high with averages of 27 points, eight boards and eight assists per game.
At the current time, the best value on the board might be Toronto Raptors forward Kawhi Leonard (+650). Toronto has raced out to a 10-1 record and his play at both ends of the court has put him into the conversation for both the MVP as well as the Defensive Player of the Year award.
If Toronto continues its torrid pace and Kawhi can at least keep his scoring above 20 points per game then his defensive skills will help carry him and he could take the award.
Return to this site to see the latest updates on the NBA MVP award as the season progresses.
To place your bet online for the NBA MVP, visit the Internet's top sportsbooks.