MNF Location Move and Spread Adjustment
November 14, 2018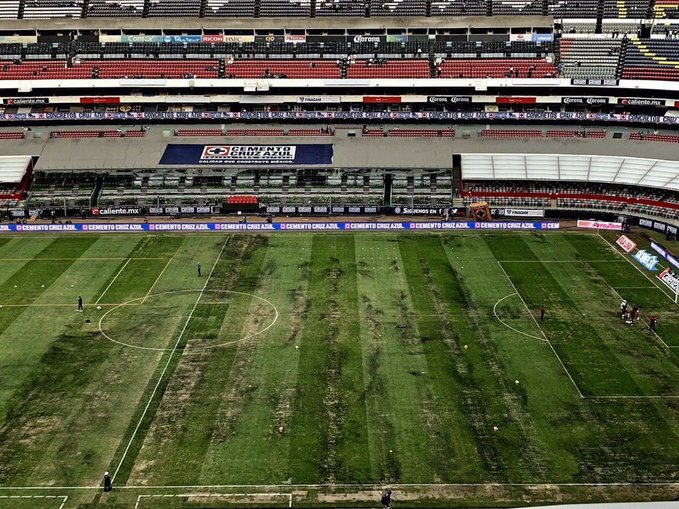 Earlier in the week we reported that the upcoming Monday Night Football game between the Chiefs and the Rams was the highest point total we have on record. More news about this game has developed as the NFL has decided to move the game to Los Angeles. It was slated to be played in Mexico City, Estadio Azteca, but the field conditions are just too poor.
The field was a mess after many soccer matches and heavy rainfall. The players slated to play in that game had voiced their concerns and some even went as far as to say that they would consider not playing in that game if it were to stay in Mexico.
The point spread is another story altogether. Originally it had been issued at Rams -1 and the total at 63.5
Within a day after, the line had moved to Rams -2.5 and 64 points. Now with the game being move to LA, home field advantage is clearly established for the Rams and the line only moved one more point (Rams -3.5). Usually a home field advantage consists of an extra 3 points. There are a few reasons this did not happen in this case:
The initial line was Rams -1. Considering that, the new line is basically a field goal higher.
3 is the magic number. More NFL games land on a team winning by 3 points than any other number. Pushing far off this number may mean heavy lopsided action on the Chiefs. In fact, some sportsbooks are fighting hard to keep it on the number three and simply moving the moneyline around. Example: 5Dimes has Rams -3 (-130).
One good thing to come from the game's relocation is that community leaders in the LA area are working with the NFL to secure free tickets for first responders and people affected by the raging California wild fires that are plaguing the area. This was reported on Twitter by Sam Farmer (@LATimesfarmer)
Line manager and social media contact for BetOnline (SBA Rating B) has stated that any wagers on the game already placed before the move will be refunded. A player can then re-bet on the new offering. Most sportsbooks will probably handle it in this manner.
Wowza. Looking like #Chiefs vs #Rams not going to be played in Mexico Monday night. Game moving to LA. Per House Rules: bets already place will be no-actioned and new odds will open soon. Spread the word

— Dave Mason (@DaveMasonBOL) November 13, 2018