Who Invented the Point Spread?
December 8, 2018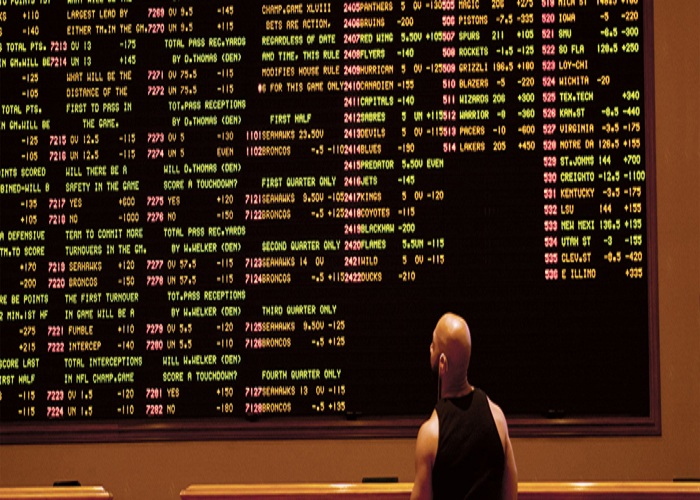 We have already published an article about Charles K. McNeil – the man who invented the point spread. But, in this article we would like to delve further into the details of the life of Mr. McNeil.
McNeil moved to Chicago to go to school at the University of Chicago and further his education. The school itself has him listed PhB class of 1925. A PhB is a bachelors in philosophy.  However, wikipedia has him as graduating with a Master's degree from Chicago. Either way, it is clear Mr. McNeil graduated from the University of Chicago. He went on to teach at math at a prep school called Riverdale Country School in New York.. Among his most notable students was John F. Kennedy. He then moved to Connecticut to continue teaching school there. 
McNeil eventually made his way back to Chicago to work as a securities analyst at a bank. He attended Chicago Cubs games at Wrigley Field and would place and take friendly wagers with other fans on anything and everything that was happening in the park. Besides betting on the game itself, McNeil would bet on a myriad of things, even whether the stumbling drunk in the stands would fall down or not. He once laid odds of 3-1 that the president at the bank in which he worked would get fired. When the president found out about this, he fired McNeil. McNeil later recalled: "I had myself at 8 to 1," as told to William Barry Furlong in a 1977 New York Times Magazine story.
McNeil didn't have much money then but his ability to pick winners made him somewhat of a local celebrity. He would earn extra income from betting games. Finally, bookmakers would ask McNeil what his secret was. He responded that he had a point system in which he handicapped teams. He used his own system to exploit weak odds (traditional odds. ex. 3/1).
Eventually, McNeil started taking bets as a profession. He offered the game with the point spread and the new innovation essentially made every game a 50/50 bet (in theory). It attracted many more customers to the sports betting space. The point spread was a smash hit and it caught on all over Chicago. It soon was being used by bookmakers all over the world.  
McNeil would later exit the business. He told his friends that the mob wanted in on his action and to take advantage of his ability. In 1957 he claimed that he had profited in 25 of 27 years of handicapping and betting, making an average of $320,000 per year!