College Basketball Free Pick: Vanderbilt vs. Arizona State
December 17, 2018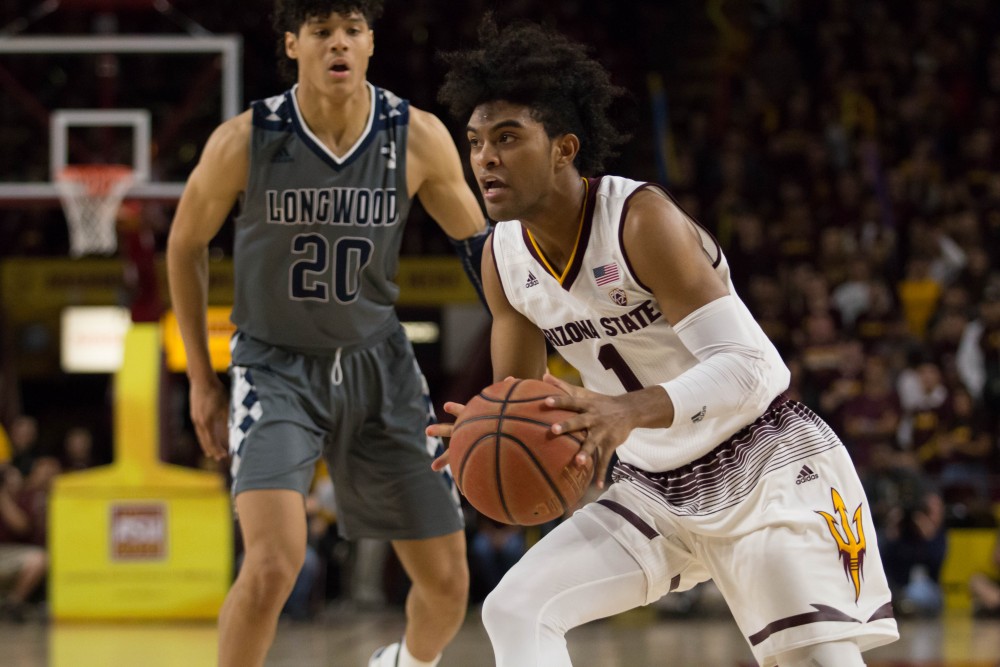 The college season is in full swing and now is the time to really start increasing your college basketball action. The teams have played plenty of games to where a handicapper should be able to get a great feel for them.
Tonight at 7:00 pm EST Vanderbilt plays host to Arizona State. The line has ASU favored by point. At this time the betting action is pretty close to even on both teams.
Arizona State is 8-1 and ranked number 20 in the nation. The Vanderbilt Commodores are 6-2. The teams match up very evenly in that both score about 83 PPG on offense and allow 71 PPG. Both schools have played a majority of their games at home. Arizona State is 0-1 ATS on the road and Vandy is just 2-4 ATS home.
Arizona State's only loss was to #6 Nevada. They are coming off a game where they beat Georgia on the road , a game in which they eeked out a 2 point win. Guard Remy Martin, yes that is his real name, lead the team with 21 points (pictured). Can ASU pull of another road victory?
Vanderbilt has been having fun beating up on smaller teams this season but when they play D1 higher end caliber teams they lose. They lost to NC State and Kent State this season thus far. However, they did beat USC.
These two teams rarely play oen another. When they have, ASU got the better of both contests. (2017 & 2004). Here are some trends for both teams:
Arizona State is 2-8-3 ATS in its last 13 games on the road
Arizona State is 2-4 SU in its last 6 games on the road
Vanderbilt is 5-2 SU in its last 7 games at home
The slight here belongs to Arizona State. They have played better competition. The game should be close but if I were to bet this game I would take the ASU money line to protect against the one point win.  Take ASU -115 being offered at Intertops.