NFL Free Pick: San Francisco 49ers vs Chicago Bears
December 19, 2018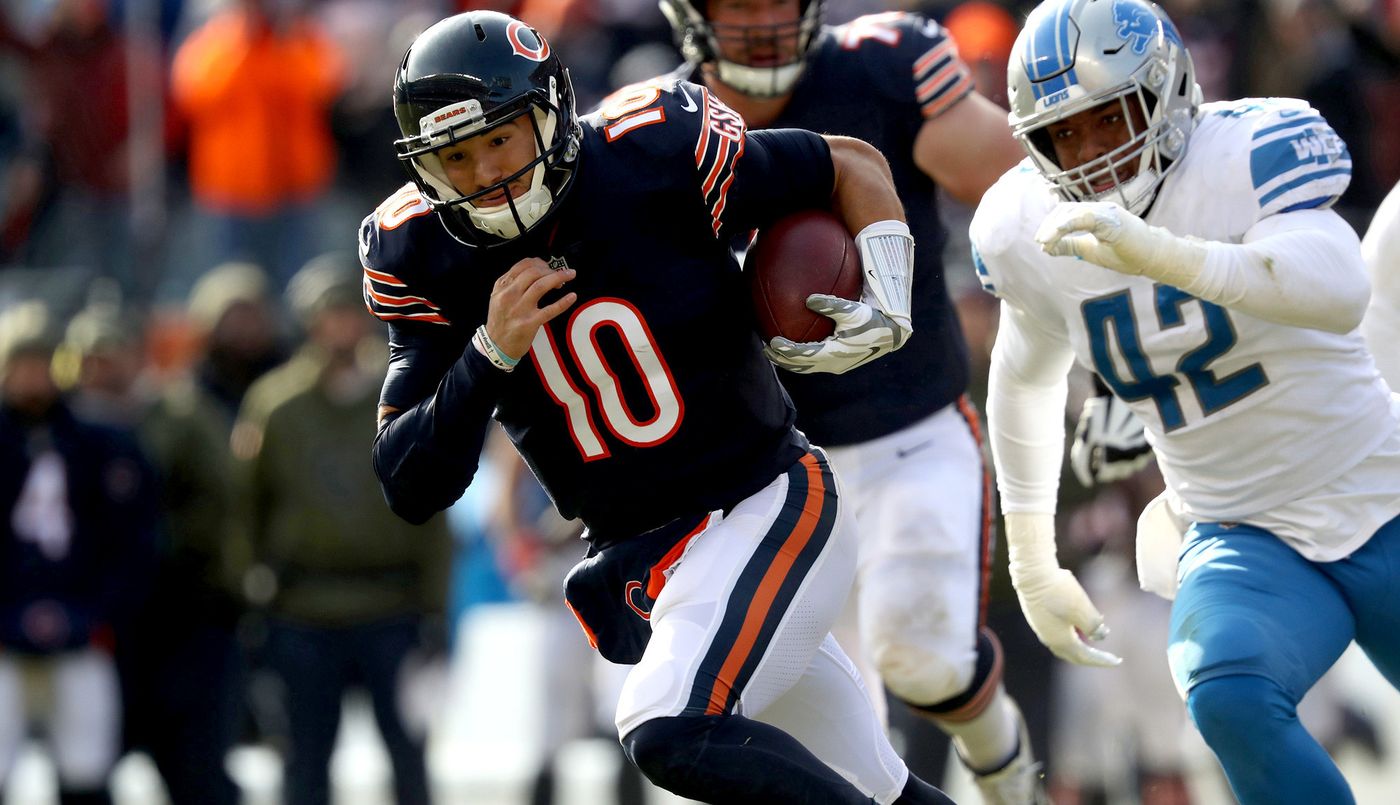 Sunday afternoon there is a very interesting matchup in San Francisco. The 49ers are facing one of the hotter teams in football and are playing for nothing but pride and a paycheck.
The Niners may have found the QB of their future (possibly) in Mick Mullens and these last two games will be good experience for him. The Bears only allow 18 PPG, 227 passing yards and a very paltry 83 yards rushing. The Bears rushing defense is ranked #2 overall in the league.
SF scores 21 PPG, allows 26 PPG on 240 yards passing and 123 rushing. Their overall defense is ranked #12 in the league. Their largest problem has been turnovers. They are the worst in the league at -22.
The Niners are on a two game win streak, having defeated the Broncos and then the Seahawks. SF is doing what they do best every year, which is play like crap all season then string together some wins at the end to give their fans false hope for next year, or so it seems.
The Bears have won four of their last five and are playing really good football right now. They have locked in their playoff birth and you can see the overall playoff picture by clicking here.
Here are some interesting trends that may or may not play into this matchup:
Chicago is 5-17 SU in its last 22 games on the road
Chicago is 5-13 ATS in its last 18 games when playing San Francisco
Chicago is 2-4 SU in its last 6 games when playing San Francisco
Chicago is 1-8 ATS and SU in its last 9 games when playing on the road against San Francisco
These definitely are not the same teams that played all those other games mentioned above but some of the very same players are on both teams.
The Bears have received three of their four losses on the road. Mitch Trubisky is being hailed as the savior of Chicago but in actuality the defense is getting it done. Trubisky is actually ranked #32 by Pro Football Focus with a season grade of just 60.0
For SF Nick Mullens is has a 3-3 record, has thrown for 1,754, 10 TD's and 6 INT's. He may not be the savior either, but he is playing solid football.
Point Spread
The line was issued at Chicago -5 and started moving right away. It was down to Chicago -3.5 before rebounding a little and it currently sits at Chicago -4. The betting public is on Chicago for both tickets and money to the tune of 75%. With that lopsided action the line still moved in the opposite direction. Are the sportsbooks preparing for sharp plays on the 49ers? You better believe it. The Niners are the play here getting the four at home.