The Marshall Thundering Herd at The South Florida Bulls
December 20, 2018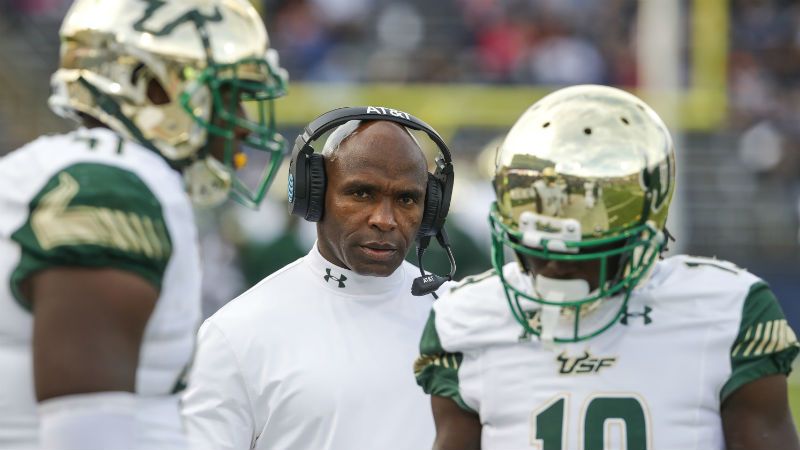 (Thursday, December 20th at 8:00 PM ET)
Gasparilla Bowl
I'm not sure how USF beat Georgia Tech earlier in the season. They probably couldn't now. The Bulls have played a tougher strength of schedule than Marshall, but their play recently has been uninspired.
We'll keep this one brief.
Here's why I like The Marshall Thundering Herd.
1) Coaching:
Marshall's Doc Holiday has had proven success in bowl games. His team has won 11 of 12 recent post season appearances. He's been there for the majority. USF's coach, Charlie Strong, may be looking for a job after this game. He's a nice guy, the players and boosters like him, but his teams always regress(especially Texas).
1a) USF has been awful in the 2nd half of games as opposing coaches have made adjustments. USF hasn't, or they haven't helped.
2) Since mid year opposing teams have had their better offensive games against the Bulls defense.
3) Many analysts like USF because the game is being played at their home stadium, Raymond James Field. I'm not sure it matters, especially since most students will be away on holiday vacation.
4) Last year's quarterback, Quinton Flowers, won some games by himself for USF. Maybe I'm being too hard on coach Strong, but his career has been helped by both Flowers and Teddy Bridgewater at Louisville.
5) USF won it's first seven(7) games of the season. Aspirations have certainly nose dived. They lost their final five(5) games.
6) As of this writing, Marshall is healthier than USF.
I like the Marshall Thundering Herd -2.5 – Bet it now at top sportsbooks
******************
Contributed by John Rothschild
(Recent articles at SI, ESPN, Bloomberg News, New York Sports Scene)
Author of Best Selling:
Still Time to Order for the Holidays.
Want More?