2020 College Football Futures
January 8, 2019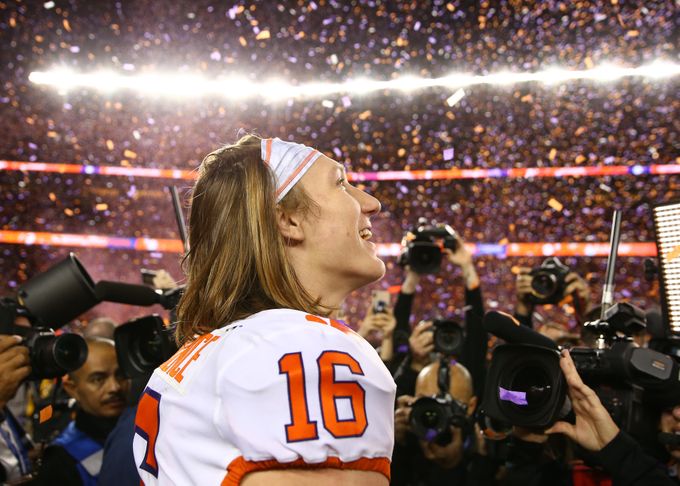 After watching Alabama get steam rolled tonight by Clemson, the sportsbook oddsmakers instantly released next season's odds. You will not be surprised by who is favored to will it all. Yep, the team that just got rolled on prime time. Not far behind is Clemson.
No real surprises on the list other than maybe Nebraska being as short as they at 25/1. They are expected to be much improved.
Clemson and Alabama are returning their star QB's as well as many other players and an early look at Clemson's schedule has experts thinking they are a shoe-in to play in next season's championship game.
NCAA National Football Championship Opening Odds
Alabama 2/1
Clemson 5/2
Ohio St 10/1
Michigan 12/1
Georgia 12/1
Oklahoma 15/1
Texas 20/1
Nebraska 25/1
Washington 25/1
Florida 25/1
Notre Dame 25/1
Oregon 30/1
Wisconsin 50/1
LSU 50/1
Mississippi St 50/1
Auburn 50/1