Rams vs Cowboys Free Pick – NFL Playoffs
January 9, 2019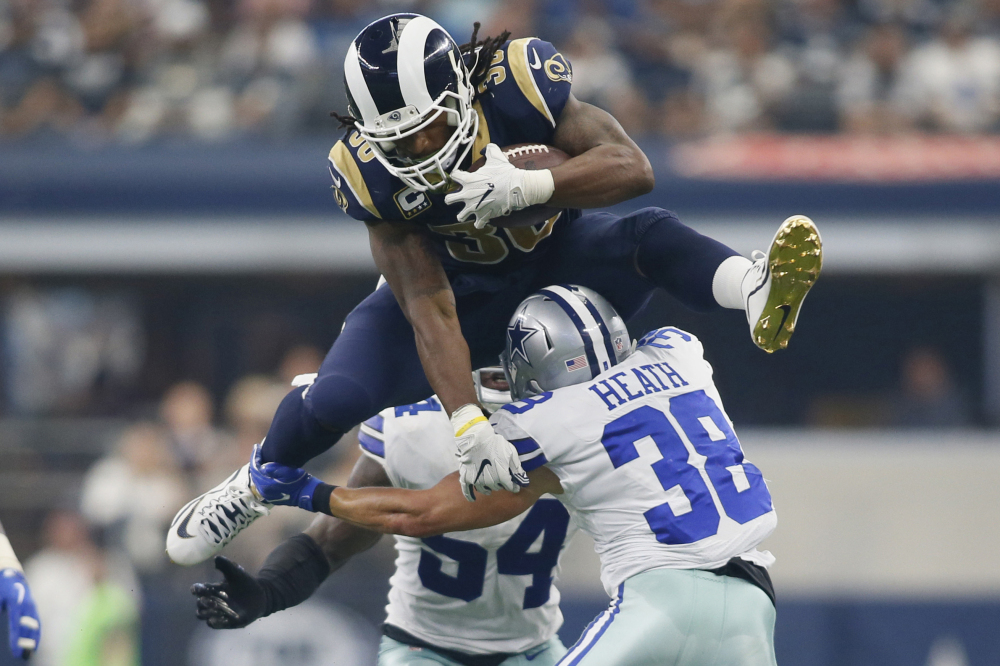 We like to go over an individual game from time to time and give our best educated opinion as to who will cover the spread. Today we will be featuring The LA Rams vs The Dallas Cowboys. The Rams are favored by 7 points and the total is 49.5 – The game will be played on Saturday at 8:15pm EST on FOX.
Both teams are division champs. The Rams ended the regular season 13-3 and had the first week playoff bye as they were the number two seed overall. The Cowboys, who are 11-6, played last week and defeated the Seahawks 24-22, a game which provided a backdoor cover to Seattle backers.
The Rams come into the game with a top performing offense that averages over 32 PPG. Their defense is mediocre on paper and allows 24 PPG. The Cowboys score only one more point than they allow: score 21, allow 20. The Cowboys approach is to ground and pound with Zeke Elliot (NFL's leading rusher) while the Rams open up the offense with passing and Todd Gurley (#3 rusher in NFL) takes care of business on the ground. But, the Rams out-gain the Cowboys in both rushing and passing yards by a combined 75 YPG.
The Rams are 3-3-1 ATS at home this year. They are a very impressive 7-1 straight up. The Cowboys are 4-4 ATS and 3-5 SU away from Jerryville. Head to head Dallas owns the advantage over the Rams 5-3 SU and ATS. Of note is that the Cowboys have won 8 of their last 9 games.
60% of the betting public is currently on the Cowboys. They see the '8-1 of last 9' record and want to ride that streak. I, however, am not so confident in the Cowboys ability to hang with the Rams. Their mediocre road record (both SU and ATS) makes me hesitate when considering them. They've played 5 of their last 7 games at home. The last time they were on the road they pulled off a last second win against the hapless Giants of NY.
The public expects a weekend of squeakers similar to this past weekend. But, I foresee some beat-downs. This is what separates the wild card teams from the upper echelon and I think we will see that factor on display this weekend. I look for the Rams to pull out their high-power offense and simply outscore the Cowboys and cover the 7 point spread.