WagerWeb Sportsbook Review 2019
January 12, 2019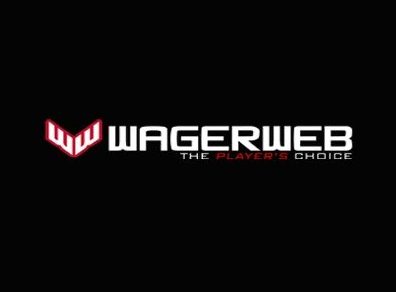 Wager Web sportsbook has been in our sportsbook database since we opened our doors in early 2007. They have consistently rated between B and A+ during that entire 12 year history. They currently have zero complaints on file against them.
WagerWeb is located in Costa Rica and is an international online sportsbook. They specialize in North American sports as well as international sportsbooks alike.
Website Review
The website is a simple black, white and red layout with large and very clear graphics and navigation. They have a mobile version that is also very clear and concise with easy to manage navigation.
Social Media: Wager web has a Facebook and Twitter account for social media.
Customer Support: Currently customer support is handled by phone only.
Bonus Review
WagerWeb currently has one of the best bonuses in the industry. New players, or existing players who have been away for three months or more, are entitled to a Welcome Bonus of 50% cash or 75% Free Play. The bonus requires a 15X rollover. If that rollover is too rich for you, you have the option of taking a 10% cash or 15% Free Play with an 8X rollover. The other option for bonus is to have a 1% cash back on sports bets. You also have the option to decline all bonuses.
Sportsbook Wagering Review
The sportsbook has live (in-progress) sports game wagering, a feature which is in high demand by today's betting public.
You can buy and sell points up to 5 points in either direction.
They offer fantasy sports betting.
True Parlay Odds.
Notable Past Press
WagerWeb made the sportsbook news press circuit headlines back in 2013 when they assumed balances and accounts relating to the once popular sportsbook Legendz after it had been shut down.
Conclusion
WagerWeb has been upgraded to a full A+ rating status and listed officially as a "recommended sportsbook" at SBA. The website, betting options, payout history and bonus makes it a viable option for any sports bettor. We have good communication with WW management should any problem ever arise we are able to help on your behalf, free of charge.