How Sportsbooks Fared This Weekend
January 14, 2019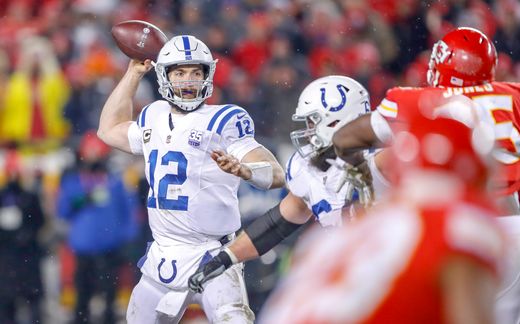 The four NFL playoff games were the heaviest bet games of the weekend by far. One sportsbook said they accounted for about 80% of total action, that includes other sports such as pro and college basketball and hockey. So it goes without saying that how the sportsbooks earn on these games can make or break the week.
Most sportsbooks had even action all week and all the way up until the very start of game time. There were some last minute rushes of action at sportsbook MGM in Las Vegas. Also, international sportsbook operator William Hill had received heavy action on the Colts. The Colts went on to get blow out 31-13. So William Hill did very well.
The #Colts (+5.5) have 86% of the $$ at @WilliamHillUS books, including a $110K wager yesterday in NJ.

Full breakdown: pic.twitter.com/kUc3qnEN1g

— Ben Fawkes (@BFawkesESPN) January 11, 2019
At YouWager.eu they needed Philly to cover and the Chargers to lose. Both of these things went their way. Brian from Youwager stated: "Book made out well this week. Saints didn't cover the spread which as great for us also the Chargers losing was a good game for us as well! Conference championships look to be getting off to a good start in action this week so far. It seems that the 4 best teams are in the Championship games this week. The money on both games is completely split at the moment. Either way, we are in for a weekend of great games. Then we prepare for the Super Bowl!".