Super Bowl Opening Line and Major Early Betting
January 21, 2019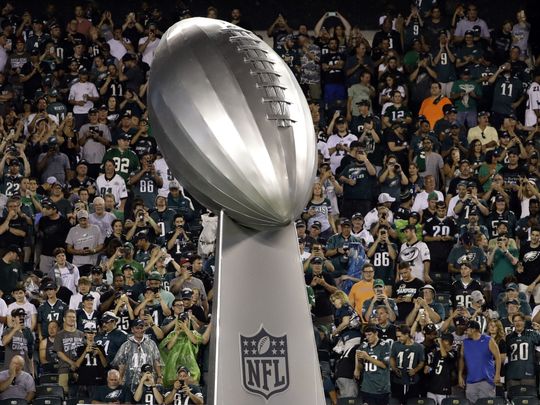 The line was issued last night immediately after the AFC Championship game was a wrap. Just as expected, the very first sportsbooks posted the Rams -1 over the Patriots. Instantly, the action poured in on the Patriots. This is because the public typically bets the last team they saw perform. And the Patriots marched down the field and put away the Chiefs in OT.  So, they bet the Patriots. but it is usually followed by some major counter-action betting, which sportsbooks have yet to see.
Sportsbooks moved their lines down to a "pick em" but the action kept pouring in. The line was changed to Patriots -1.5 within an hour of launch. The sportsbook Wynn in Las Vegas decided to keep the line at Pick. The story there is that they are expecting Rams action later. By this afternoon hey were be forced to come off the "pick em'" line as Patriots bets kept coming in. The Wynn now has Patriots -1.5.
A couple LV books showing Patriots -2 now after opening pick 'em. One book, Wynn Resorts, is sticking low at pick 'em expecting more Rams money late. respecting future risk. Also, highest Super Bowl total was posted at MGM books 59.5, now at 58.5

— Micah Roberts (@MicahRoberts7) January 21, 2019
The spread is already -2 at most Vegas and about half of the offshore sportsbooks, and is Patriots -3 at Bovada, a notoriously square online sportsbook.
Youwager, 5Dimes, WagerWeb, Heritage and Intertops all have Patriots -2.5 at the time of publication.
Online sportsbooks waited a bit before releasing their spreads and saw what was happening in Las Vegas. Most started with Patriots -1.5 and like I said earlier, they are now at Pats -2/-2.5. A full 70% of the action at offshore locations is on the Patriots. Unless some Rams action comes in soon you can expect to see Pats -2.5 or 3 even. The bottom line is people have a lot of confidence in Brady and Belichick in the Super Bowl. They are 5-3 out of 8 previous appearances.
Action at a few sportsbooks is ridiculously unbalanced. We got off the horn with one sportsbook, that wished to remain anonymous at this time, who said 80% of the money and 84% of the tickets have been on New England. Unless they get some serious balancing action, this could be their biggest sweat in a long time.