Virginia vs Duke Analysis and Free Pick
February 8, 2019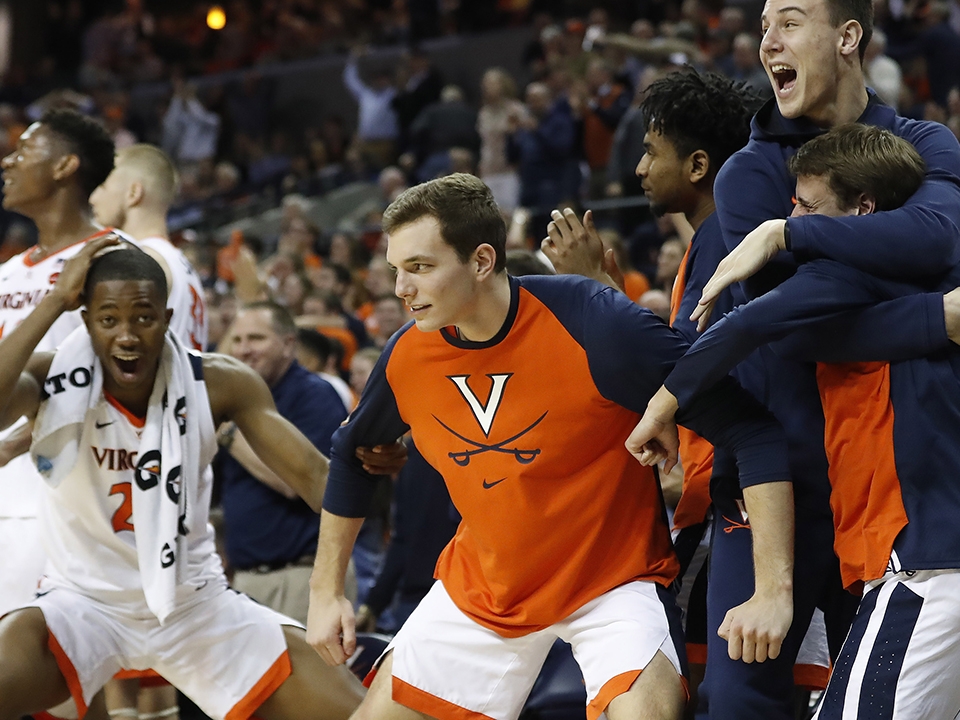 Perhaps the biggest game of the college basketball season will take place tomorrow when #2 Duke is in Charlottesville to battle with #3 Virginia. The outcome of this game will really help fans and bettors get a firmer grasp of which team is more likely to win the ACC tournament and perhaps the NCAA tournament.
Game Information:
What: #3 UVA (20-1) vs. #2 Duke (20-2)
When: 6:00 pm EST
Where: John Paul Jones Arena, Charlottesville, VA on ESPN
In their first matchup this season, back on January 19th, Duke pulled off a win by a narrow margin of two points (72-70) and this remains UVA's only loss. The Cavaliers stayed true to their offensive scoring average but the defense couldn't seem to shut down the Blue Devils like they do other teams. They did well to keep Duke far under their season average of 87 PPG. But, the Virginia defense will need to do better to win this game Saturday.
Virginia only allows 52 PPG. In the Duke game last month, they gave up 57 point to just two players: Forwards RJ Barrett and Zion Williamson. They will need to key on these two players and force the other players shoot more.
I don't think that Virginia is intimidated by Duke or will be rattled in this matchup. The UVA team is ready for the rematch and they have a very solid home court advantage. Look for Virginia to double team Duke's star players at times and force turnovers, keeping Duke's final scoring output in the 60's. Virginia's offense, led by De'Andre Hunter, should be able to play well against Duke and get their customary 70-72 PPG
Duke is 14-8 against the spread this year and 3-1 away. They have not played much on the road this year. Virginia is 16-5 ATS and 8-3 at home.
One concern for Virginia fans and bettors alike is if Junior Ty Jerome will be playing. He is listed as questionable. The young man is a key part of the offense in that he averages 5 assist per contest as well as 13 PPG. He also grabs four and a half rebounds per game and is considered a big part of what makes this UVA team work together so well.
Sportsbooks currently have the game point spread listed at UVA -2.5. That may change as we get closer to game time. I like UVA to win and cover the 2.5 points. The moneyline at -140 is also a viable option.