College Basketball Championship Odds
February 12, 2019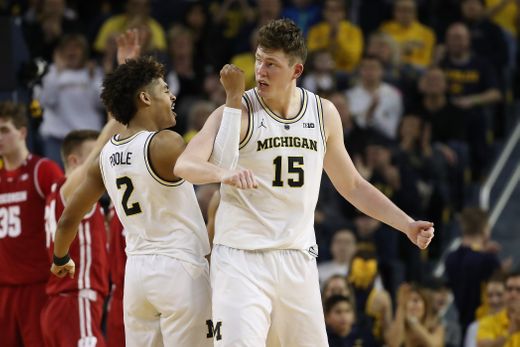 Some major college basketball games have happened in recent days. Saturday, then #3 UVA hosted #2 Duke and lost. Last night, that same UVA team went to Chapel Hill and beat the Tar Heels.
Tennessee currently sits atop the college basketball rankings, but in my humble opinion, isn't the number one team. Duke, is the best team in the land and the sportsbook odds seem to reinforce that opinion. At +225 odds, they are not the best deal on the board however.
I think there is value in Tennessee at +700 as well as Virginia +700, Gonzaga +900 and Michigan +1200. Those teams all have a realistic chance to win it all and pay out exponentially.
| Team | Odds |
| --- | --- |
| Duke | +225 |
| Tennessee | +700 |
| Virginia | +700 |
| Gonzaga | +900 |
| Kentucky | +1000 |
| Michigan | +1200 |
| Michigan State | +1400 |
| Nevada | +1600 |
| North Carolina | +1600 |
| Villanova | +2000 |
| Kansas | +2500 |
| Iowa State | +3300 |
| Marquette | +3300 |
| Purdue | +3300 |
| Virginia Tech | +3300 |
| Wisconsin | +3300 |
| Houston | +4000 |
| Iowa | +4000 |
| Louisville | +4000 |
| LSU | +4000 |
| Buffalo | +5000 |
| Kansas State | +5000 |
| Maryland | +5000 |
| St. John's | +5000 |
| Texas Tech | +5000 |
| Washington | +5000 |
| Baylor | +6600 |
| Cincinnati | +6600 |
| Florida State | +6600 |
| Arizona | +10000 |
| Arizona State | +10000 |
| Auburn | +10000 |
| Davidson | +10000 |
| Georgetown | +10000 |
| Indiana | +10000 |
| Minnesota | +10000 |
| Mississippi State | +10000 |
| NC State | +10000 |
| Syracuse | +10000 |
| Temple | +10000 |
| Clemson | +15000 |
| Florida | +15000 |
| Loyola Chicago | +15000 |
| Ohio State | +15000 |
| Oklahoma | +15000 |
| Oregon | +15000 |
| TCU | +15000 |
| Texas | +15000 |
| UCLA | +15000 |
| VA Commonwealth | +15000 |
| Wichita State | +15000 |
| Butler | +25000 |
| Mississippi | +25000 |
| Nebraska | +25000 |
| Oregon State | +25000 |
| Seton Hall | +25000 |
| West Virginia | +25000 |
| Xavier | +25000 |
| San Francisco | +50000 |